Green waste
Coronavirus COVID-19 update: Earlier bin collection times
Bin collection continues as normal, but bins may be collected a little earlier in the day than usual. This is to allow our contractor to stagger employee start times.
As always, please put your bins out the night before to ensure they are out in plenty of time to be collected.
Bins collection days have not changed.
Your next green waste bin collection date is
Your green waste bin (with the green lid) is collected every 2 weeks.
About our green waste bin service
We provide an optional green waste bin service to all households in Cardinia Shire, for a fee of $123.16 (2019–20 fee). This fee is charged on a pro-rata basis, meaning ratepayers will be charged proportionally according to when in the financial year the bin is ordered. The service must be kept for a minimum of 6 months.
Green waste bins are collected every 2 weeks, on the alternate week to your recycling bin.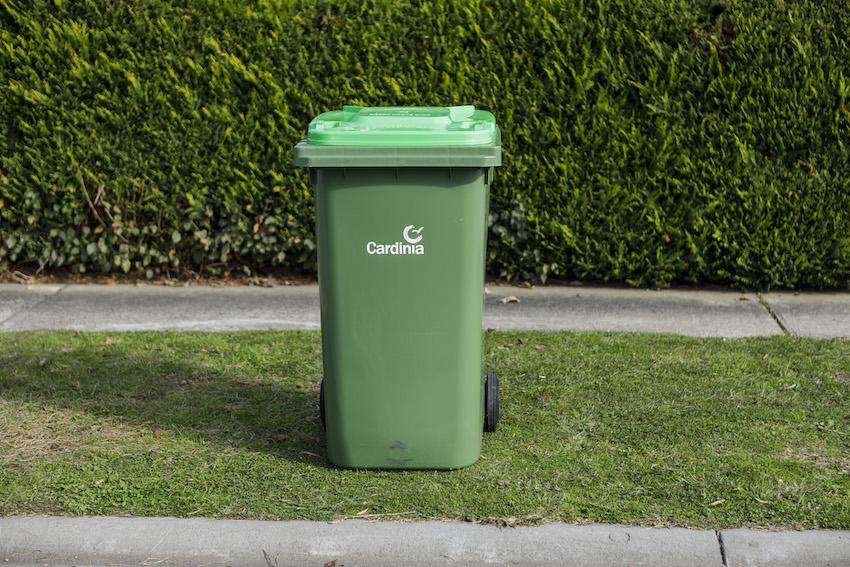 The green waste bin has a green lid.
Order a green waste bin
If you are a ratepayer submit the online service request form below to order a green waste bin.
If you rent, please contact your landlord to request this important service.
What goes in your green waste bin
flowers
garden prunings
grass clippings
leaves
loose small branches (up to 7.5cm in diameter and less than 1m)
weeds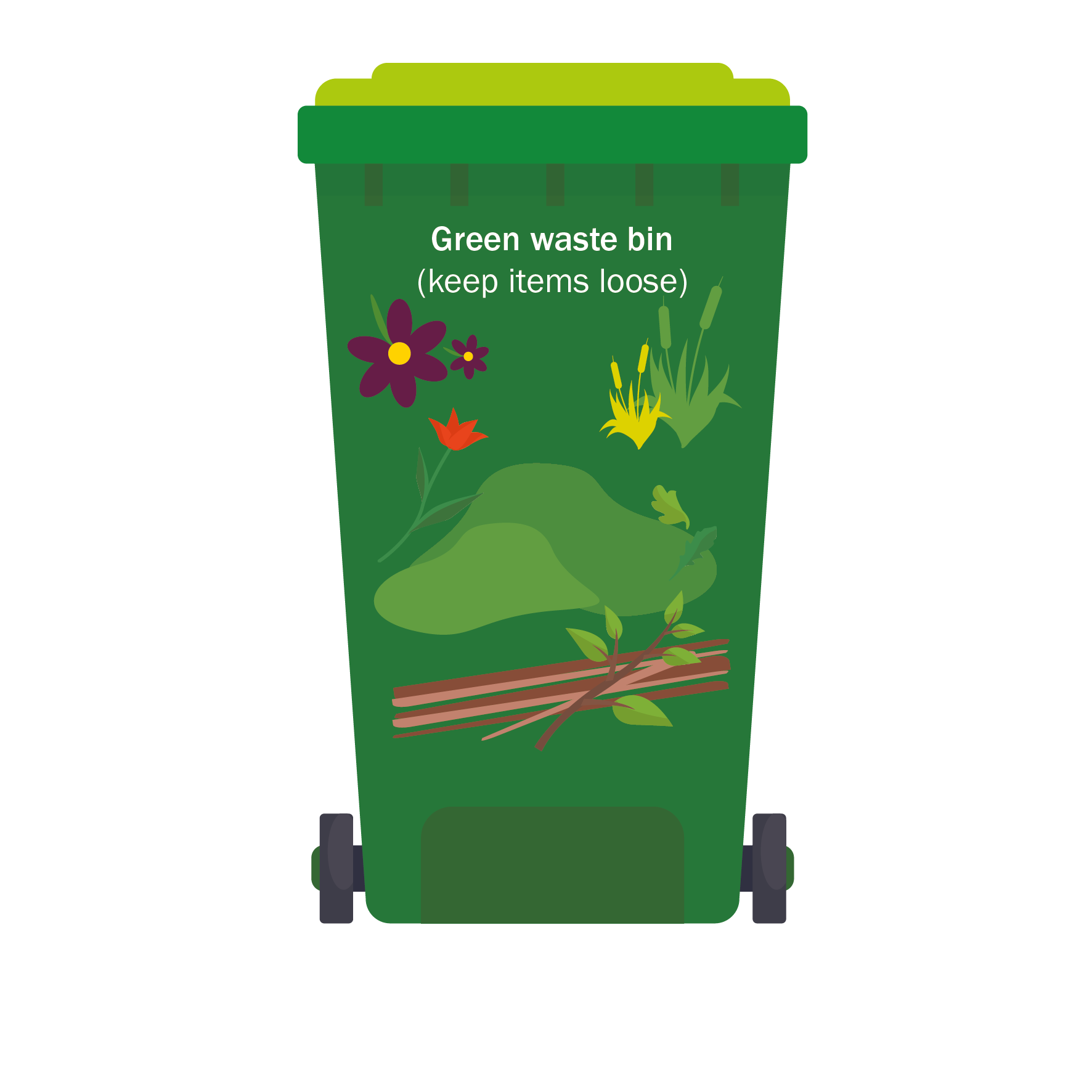 What you can't put in your green waste bin
clothes and shoes
food scraps
general rubbish
green waste in plastic bags
hazardous waste or chemicals
hessian or plastic bags
large logs or stumps
manure and animal waste
medical syringes
nappies
plant pots
recyclables
rocks, stones, soil or potting mix
Weight of your green waste bin
Your green waste bin cannot weigh over 70kgs as the truck will not be able to lift it.
Hard and bundled green waste collection
You can get rid of green waste using the hard and bundled green waste collection, held once every 6 months across Cardinia Shire. Green waste must be bundled for these collections.
You can also book and pay for an extra bundled green waste pick-up.
For information on these collections go to the Hard and bundled green waste information page
Green waste drop-off days
We offer free drop-off of green waste at recovery centres on selected dates. These are currently held twice a year. For more information go to the Green waste drop-off days page
Why use a green waste bin
The green waste bin provides a sustainable means of disposing of garden waste.
If green waste goes to landfill it decomposes without oxygen, producing gases including methane. Methane has a global warming potential 25 times greater than carbon dioxide. Decomposition in this way also produces a liquid called leachate, which contains harmful substances and must be carefully managed.
Burning green waste releases air pollution and negatively impacts human and environmental health.
What happens to green waste collected
Garden waste in the green waste bin is composted. Composting decomposes the waste using oxygen, which prevents the release of harmful substances and creates useful material to put back into the earth.
Your green waste becomes high quality soil conditioners to help grow food and gardens for the Victorian community.
To find out more about this process, check out this excellent explanation on the Back to Earth website.