Bin Education Program
Key points
Cardinia Shire residents are keen recyclers. Most want to do the right thing and sort their waste correctly.
To help with some of the recent changes to our recycling service and to help you recycle correctly, we now have a Bin Education Program.
Our educator will be out on the street checking bins, giving encouragement and rewards to households doing a great job, and educational support for those who need it.
Why this program is important
When the wrong items go in your bin, the bin is contaminated. Contamination makes the waste service more expensive, makes sorting materials difficult or impossible, and poses a risk to the workers doing the sorting.
Contamination can result in quality recyclables and green waste being sent to landfill.
With the recent changes and issues in the recycling industry, it is more important than ever to make sure we are sorting our waste correctly.
Bin checks are a way of giving you direct feedback and advice about whether you are sorting your waste correctly.
You may find it helps you to fix habits you thought were good ones, but that are actually causing bin contamination.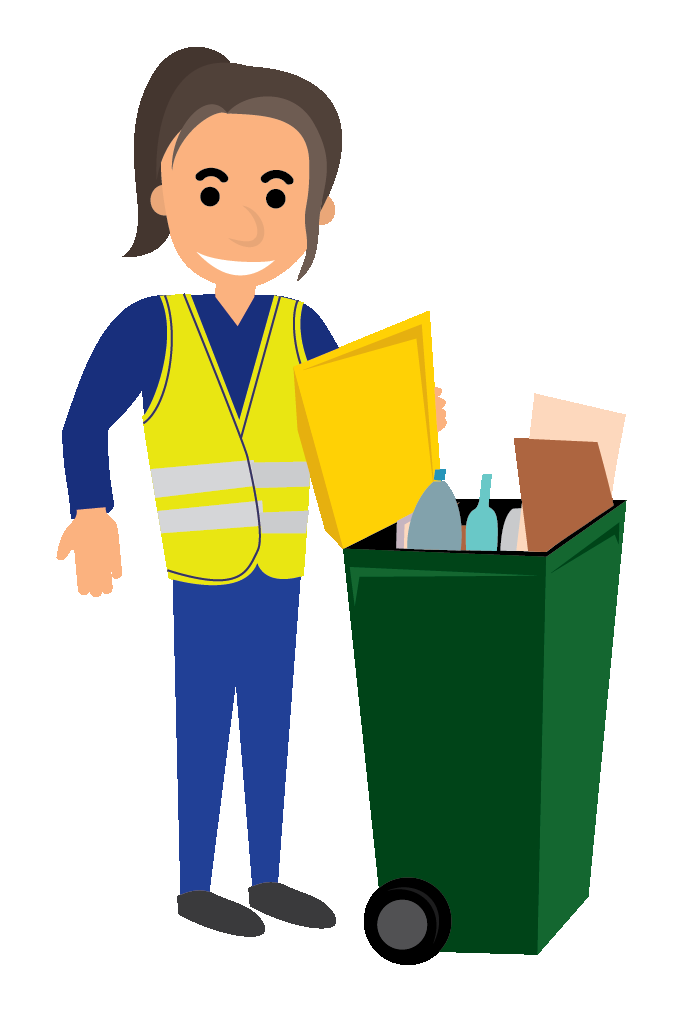 Bin inspectors help you to sort your waste correctly.
Rewards for good sorters
Good waste sorters are rewarded with a silver star on the lid of their inspected bin.
If you get a silver star, you'll go into the draw to win a weekly supermarket voucher.
What if my bin is contaminated?
If your bin is inspected and found to be contaminated, we will put a sticker on the lid to let you know which items shouldn't be in there. Please take note of this so you can make sure the same items aren't placed in that bin again.
Highly contaminated bins are sealed shut with the sticker and will only be collected once the contaminated items are removed.
Repeated bin contamination may result in a fine or the removal of the collection service, if behaviour is not corrected.
Plastic bags are no longer allowed in your recycling bin
A 'No Plastic Bags' sticker will be put on the lids of recycling bins that contain plastic bags or soft plastics.
Plastic bags and soft plastics can no longer be recycled through the household recycling bin as we now have a new recycling processor who does not accept these items. These should be reused, taken to a REDcycle drop off bin at major supermarket, or as a last resort, put in the rubbish bin.
Recyclables must be placed loose in the recycling bin (not in a plastics bag).