Recycling
Coronavirus COVID-19 update: Earlier bin collection times
Bin collection continues as normal, but bins may be collected a little earlier in the day than usual. This is to allow our contractor to stagger employee start times.
As always, please put your bins out the night before to ensure they are out in plenty of time to be collected.
Your next recycling bin date is:
Your recycling bin (with the yellow lid) is collected every 2 weeks.
Which one is my recycling bin?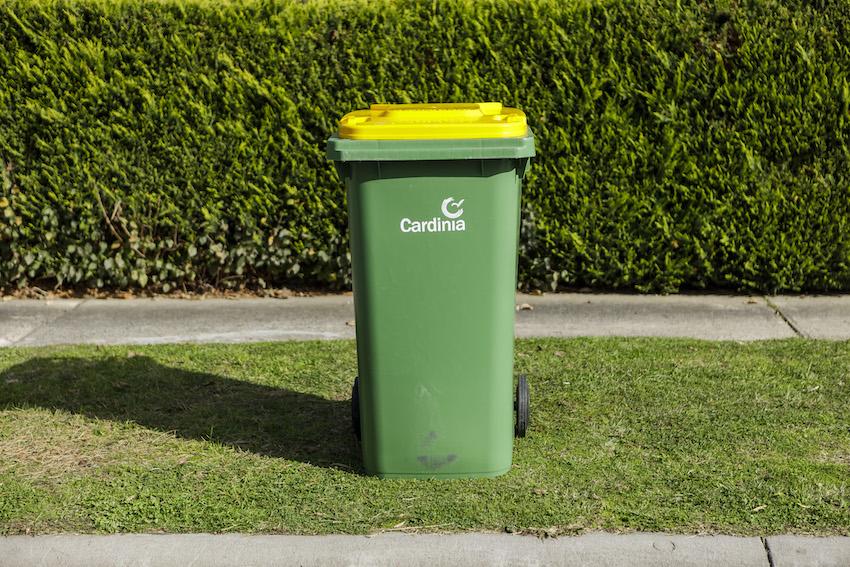 The recycling bin has a yellow lid and is collected every 2 weeks.
How to use your recycling bin
Only put acceptable items in your recycling bin (see the list below.) If you put items that aren't accepted in your bin, it may not be collected.
Empty and rinse items before they go in your recycling bin.
Don't put your recycling in a bag - items must be placed loose in your recycling bin.
Squash bulky containers and flatten boxes to make more room in your bin.
Put these items in your recycling bin
Cardboard
Plastic bottles and containers
Glass bottles and jars
Aluminium and steel cans – including aerosols
Foil and foil trays. (Save up small pieces of foil, scrunch into golf ball size or larger to be recycled).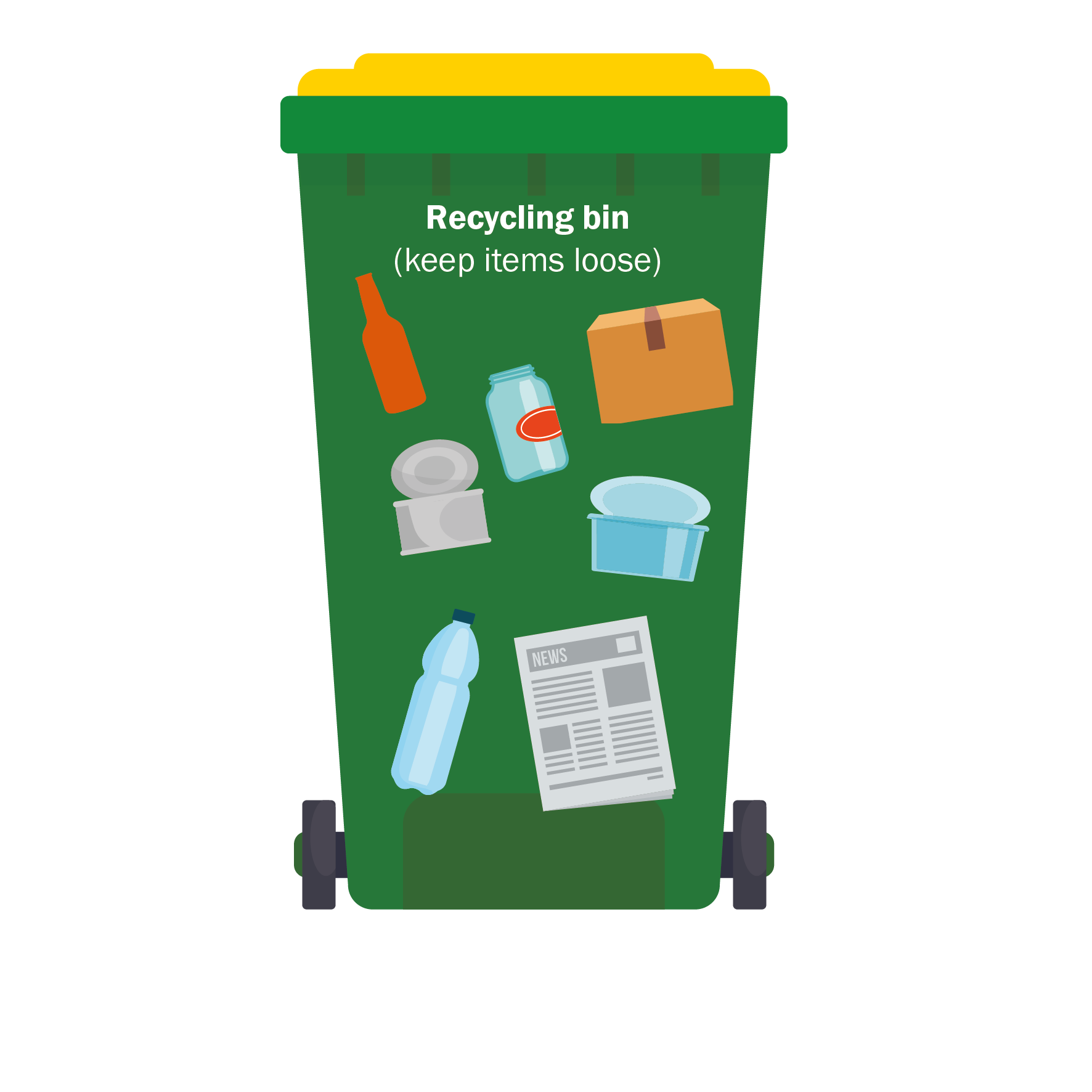 Don't put these items in your recycling bin
Building and renovation waste
Clothing, shoes and fabric
E-waste (any item with a plug, battery or cord at the end of its life)
Food scraps and leftovers
Household chemicals
Mirrors and window glass
Nappies
Plastic bags and soft, flexible plastic packaging. Our current recycling processor is unable to process these. Please take soft plastics to Coles or Woolworths supermarkets to be recycled through the REDcycle program - or put them in your rubbish bin.
Polystyrene
Scrap metal e.g. car parts
Plastic bags.
Check our A to Z guide for disposal options for these items.
Information about our current recycling processing arrangement
Council has entered into a short-term arrangement with recycling processor, Polytrade Recycling, to accept and process our kerbside recycling.
As of 11 November 2019, ALL recyclables collected are being processed by Polytrade. This follows Polytrade upgrading its facilities so it can accept a greater quantity of recyclables.
No Victorian recycling processor, including Polytrade can accept soft plastics as part of their kerbside recycling service. Please take your soft plastics to a participating supermarkets to be recycled through the REDcycle program or place in your kerbside rubbish bin.
Council is working with the Metropolitan Waste and Resource Recovery Group (MWRRG) and 60 other Victorian councils on a group contract for recycling services. By working together, larger contracts can encourage investment in recycling infrastructure and technology, and attract new candidates to the Victorian recycling sector.