My Place room hire
Hire a room
Rooms at My Place are available for hire 7 days, including evenings. These rooms can only be hired for youth-focused meetings, delivery of service or programs.
All rooms have whiteboards. Any electrical equipment used in any room must be tested and tagged.
Program room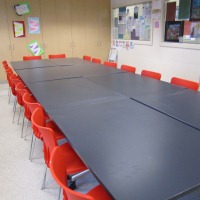 The program room can be rearranged to suit your needs. It can seat 20–35 people.
The room has a large screen television for training presentations (contact reception at My Place before your booking to ensure your technology is compatible).
Meeting rooms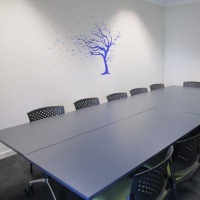 We have 2 meeting rooms available for hire during business hours only. Meeting room 1 can seat 8–10 and Meeting room 2 can seat 10–14. A trolley and urn are also available.
Consultation rooms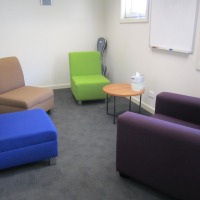 We have 4 relaxed and private consultation rooms, set up with chairs/sofa and a coffee table. Consultation room 1 is also suitable for a GP/nurse for general health assessments.
Internet cafe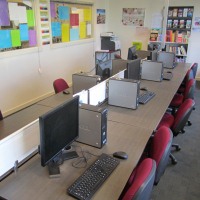 The cafe has 7 computers, a printer and has two adjustable desks for sit/stand positions. Please check for available times (hire fees depend on use, days and times).
Kitchen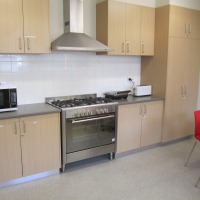 Our kitchen facilities can be used for a program or as part of a meeting. Facilities include dishwasher, microwave, oven and wall mounted urn. A trolley and urn are also available.
Catering (including coffee, tea, sugar, milk, and biscuits) is not provided.
Office space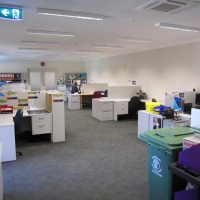 Office space and desks are available subject to availability.
Hire rates
My Place room hire rates (including GST)
Room
Casual
1-4 hours
Casual
4-8 hours
Regular
1-4 hours
Regular
4-8 hours
Consulting rooms
$41
$77
$25.50
$46
Meeting rooms
$51.50
$103
$31
$62
Program room
$56.50
$113
$36
$72
Contact us for fees and availability for internet cafe and office space.