James Bathe Recreation Reserve
About
James Bathe Recreation Reserve is a new district-level sport and recreation reserve in Pakenham.The reserve includes ovals, netball courts, a playground, a community and sports hub and skate facilities.
The grass on the ovals is now being established. The ovals are expected to be ready for play in summer 2020–21.
The Community and Sport Hub will be ready for use in early 2020.
Both projects have been jointly funded by Council ($10.3 million) with support from the Victorian Government's Community Sports Infrastructure Fund ($513,442) and the Growing Suburbs Fund ($500,000).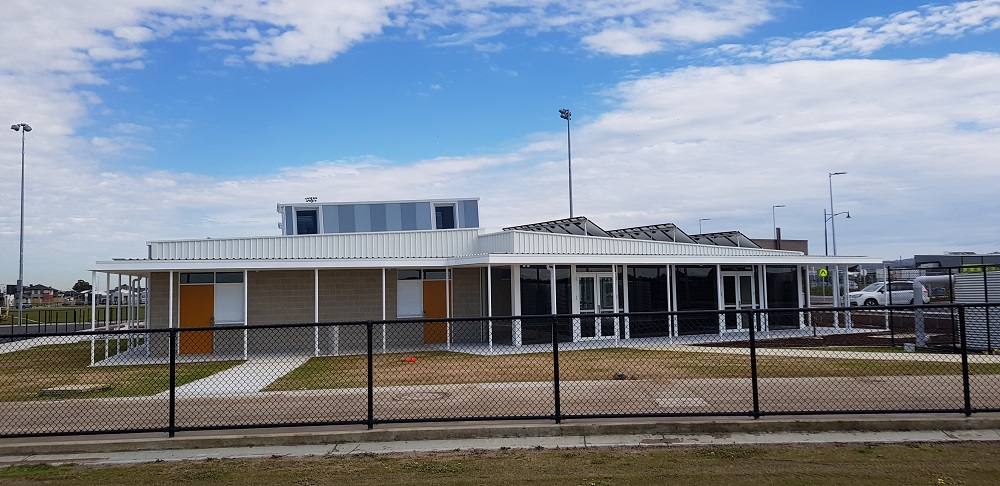 Location
67 Caversham Drive, Pakenham
What's at the reserve
2 ovals
2 netball courts
A playground with integrated skate areas
A community and sports hub with:

community spaces (expected to open for bookings in early 2020)
meeting rooms
social space
community kitchen
canteen
universally accessible amenities
umpires room
a gym
first aid room.

multi-purpose cricket practice nets
multi-use ball court
walking paths
open space areas
wetlands
shelters
barbecue areas
car parking.