Dog off-leash areas
Key points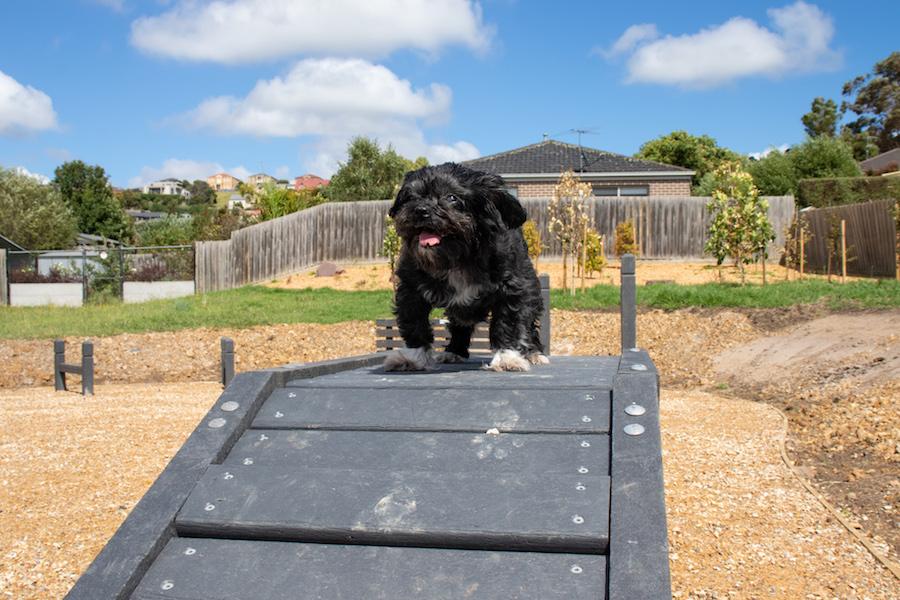 Marshmallow enjoying the agility equipment at Don Jackson Reserve dog park.
Locations of dog off-leash areas
Park or reserve

Address

Get directions

Regional dog off-leash areas

Far end of Ahern Road, Pakenham (between Ahern Road and Shetland Court)

Fully fenced
Agility equipment
Drinking fountains
Rubbish bins
Natural shade
Seating
Pathways
Car parking

Toomuc Creek Linear Reserve

South of Princes Highway and east of Warwick Bayley Oval, Pakenham

Alma Treloar Reserve

Corner Bailey and Pakenham roads, Cockatoo

Cochrane Park

Western fringe of Koo Wee Rup township

District dog off-leash areas

Garfield Recreation Reserve

Fourteen Mile Road, Garfield (South of the sports oval)

Tantallon Bvd Detention Basin Reserve

Tantalon Bvd, Beaconsfield

Pepi's Land

Puffing Billy Walking Track, Kilvington Drive, Emerald

Cockatoo Road Reserve

Cockatoo Rd, Pakenham

Neighbourhood dog-off leash areas

Simon Drive Reserve

Simon Drive, Pakenham

Bob Burgess Reserve

Princes Hwy, Beaconsfield

Vantage Drive Reserve

Vantage Drive, Pakenham

Ray Canobie Reserve

Duncan Drive, Pakenham

Onyx Reserve

Onyx Crescent, Officer
Rules
Dogs can run freely and play without restriction in an off-lead park, however they must remain under the owner's control at all times.
Owners must be within 50 metres of their pet.
Make sure any dogs using dog parks are registered with Council.
If your dog starts to become aggressive towards either people or other dogs you must put it on a leash.
While in a dog park, dog owners must remove their dog's waste.