Growling Grass Frog
About the Growling Grass Frog
The Growling Grass Frog is an endangered species and can be found around Cardinia Shire.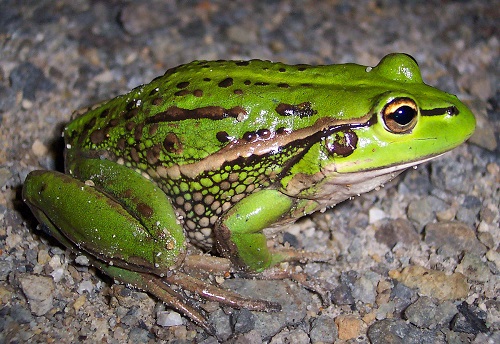 Find out about this species on the Amphibian Research Centre website
Growling Grass Frog ponds
Typically living close to, or in water or very wet areas in woodlands, shrublands, and open and disturbed areas, Council has introduced dedicated Growling Grass Frog Ponds to support the species.
Our Cardinia Road Employment Precinct Structure Plan references the Growliing Grass Frog, dedicated ponds and other landscape works to provide for an attractive urban environment, enable revegetation with native flora and create habitat for native fauna.