Building sustainable local roads across Cardinia Shire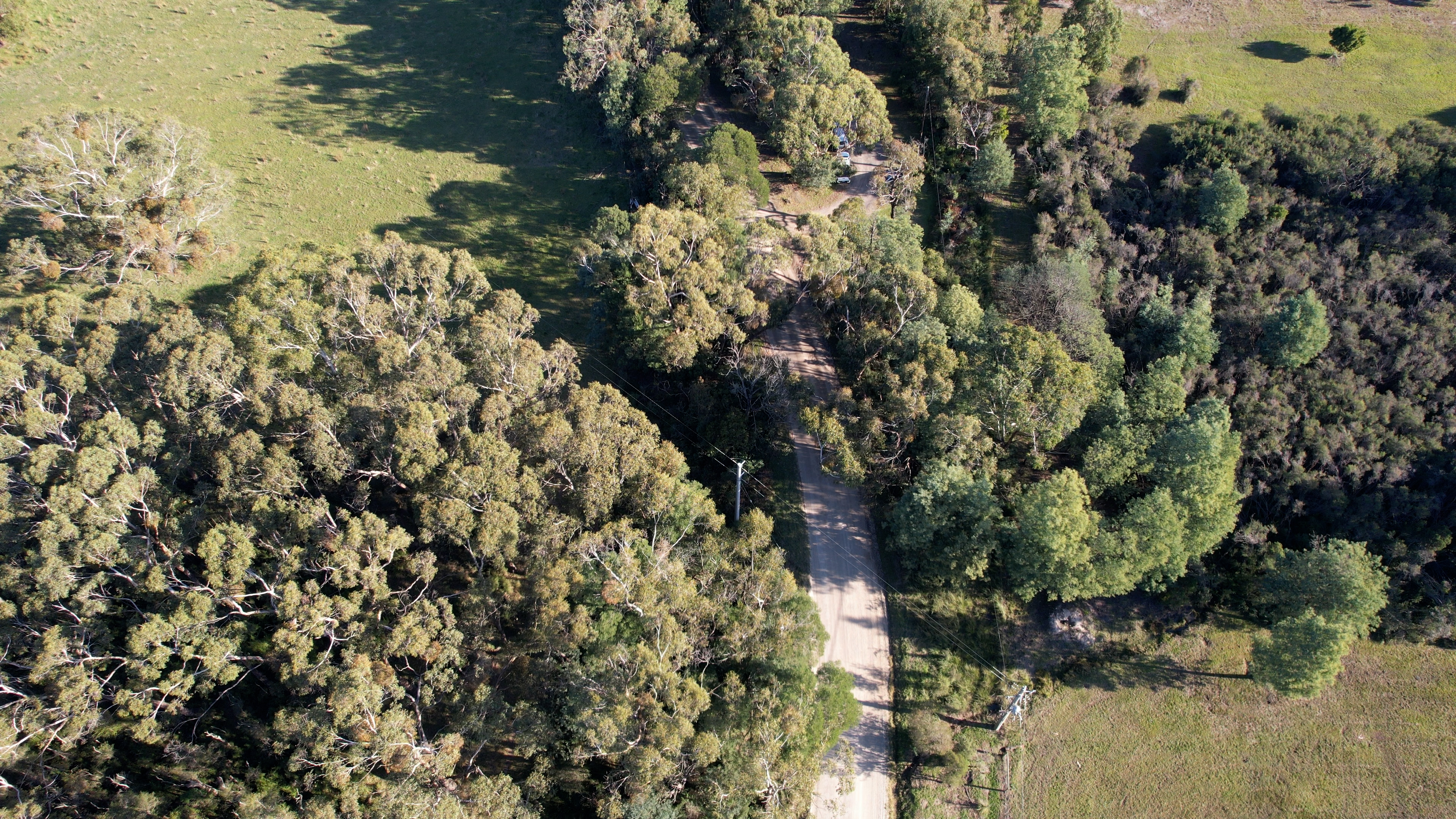 Published: 22 May 2023
Cardinia Shire Council is making ground-breaking strides in sustainable road construction practices, using ground penetrating radar (GPR) to survey underground tree roots.
In a world-first collaboration, Cardinia Shire Council partnered with Australian spatial data services provider, Veris to identify underground tree root systems using the latest GPR technology, and mobile laser scanning to capture an unsealed road corridor in 3D.
The GPR technology was first trialled along Dore Road, Nar Nar Goon, as part of environmental investigations under the Strategic Sealed Roads program.
These surveys have enabled arborists and council to determine the location and depth of existing tree roots, and which tree roots will remain viable throughout construction and which trees will need to be removed.
Working in a similar fashion to a submarine sending signals down to the ocean floor, surveyors equipped a car with cameras and radar software, which then travelled along Dore Rd emitting signals to capture a complete image of what lies below and around the existing path.
Cardinia Shire Council CEO Carol Jeffs is proud to see the progressive initiatives being introduced to help build a better Cardinia.
"We are proud to be introducing new, sustainable practices and initiatives to reduce our environmental impact during roadworks and help conserve our native wildlife and vegetation."
"Previously using arborist surveys alone, would mean that we would need to remove an excessive number of trees and vegetation, as we couldn't see below the surface. Now utilising ground penetrating radar, we can create a map to help us save more trees, habitats, time, and ratepayers money." Carol said.
There are 1000s of trees that line Dore Rd, and arborists estimate that over 340 trees could have potentially been removed as part of sealing upgrade works and using traditional surveying methods. However, thanks to these GPR surveys, 95% of these identified trees along Dore Rd will now be saved.
For the innovative work along Dore Rd, council recently won an Excellence Award for Innovation from Institute of Public Works Engineering Australasia.
The Strategic Sealed Roads Program will deliver 40 kilometres of new, sealed roads across Cardinia Shire. This will reduce environmental impacts associated with unsealed roads including run-off and dust, while improving comfort and service levels for road-users.
Due to the successful results along Dore Rd, council is now rolling out the GPR surveys on other Strategic Sealed Roads projects such as Mt Lyall Road in Heath Hill, Bessie Creek Road in Gembrook, and Evans Rd in Bunyip.
Works to seal the full 6km length of Dore Road, Nar Nar Goon will start from June 2023 and are expected to be completed by December 2023.
For more information on council's sustainable road practices, please visit www.cardinia.vic.gov.au/sustainableroads
Feeds from the web