Comedy
Wrap your laughing gear around these performances!
Comedy at CCC presents international superstars, Aussie icons and exciting new talent.
Arj Barker: We Need to Talk
Date: Saturday 19 October
Time: 8pm
Tickets: Adults $49.90 per person, Groups 10+ $46.90 per person
Hey, you got a hour? Look, I've been doing a whole lot of thinking about...us, and where we're headed. This isn't easy, but I need to be 100% honest with you, even if what I say makes you laugh, very, very hard. You had better sit down for this....
Australia's adopted son of comedy, Arj Barker returns with his brand new show We Need To Talk. Presented by Alist.com.au

⋆⋆⋆⋆ "A must see for anyone who loves a laugh." Adelaide Now
⋆⋆⋆⋆ "On-point delivery and irresistible charm, it's clear to see why he continues to sell out." Herald Sun
Patron advice: this performance is rated MA.
STRASSMAN – "The Chocolate Diet"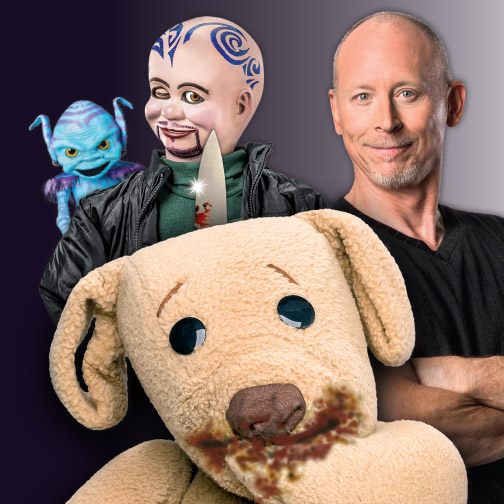 Date: Tuesday 19 November
Time: 7pm and 9.15pm
Tickets: Premium $79.90 per person, A Reserve $59.90 per person, B Reserve $49.90 per person
SOLD OUT!
From London to New York, Strassman's comic genius has shocked and surprised. Now it's your turn to experience Strassman's uproarious comedy with those infamous favourites, the loveable Ted E. Bare and the evil Chuck Wood.
Strassman's newest show is The Chocolate Diet. Ted E. Bare's health quest is hilariously painful and one we can relate to. Meanwhile Chuck is going through an identity crisis.
Strassman is one of Australia's favorite comedians, a master of his art. Once again, he delivers the ultimate night out.
Patron advice: this performance is rated MA. Children 12 to 15 years old must be accompanied by a parent or guardian. Children under 12 years of age will not be admitted.
The Chocolate Diet will run for 1 hour 40 minutes including a 15 minute interval. Strobe lighting may be used during this performance.
"A truly remarkable performance appears to defy reality." The Adelaide Advertiser