2022 Stan Henwood Award winner announced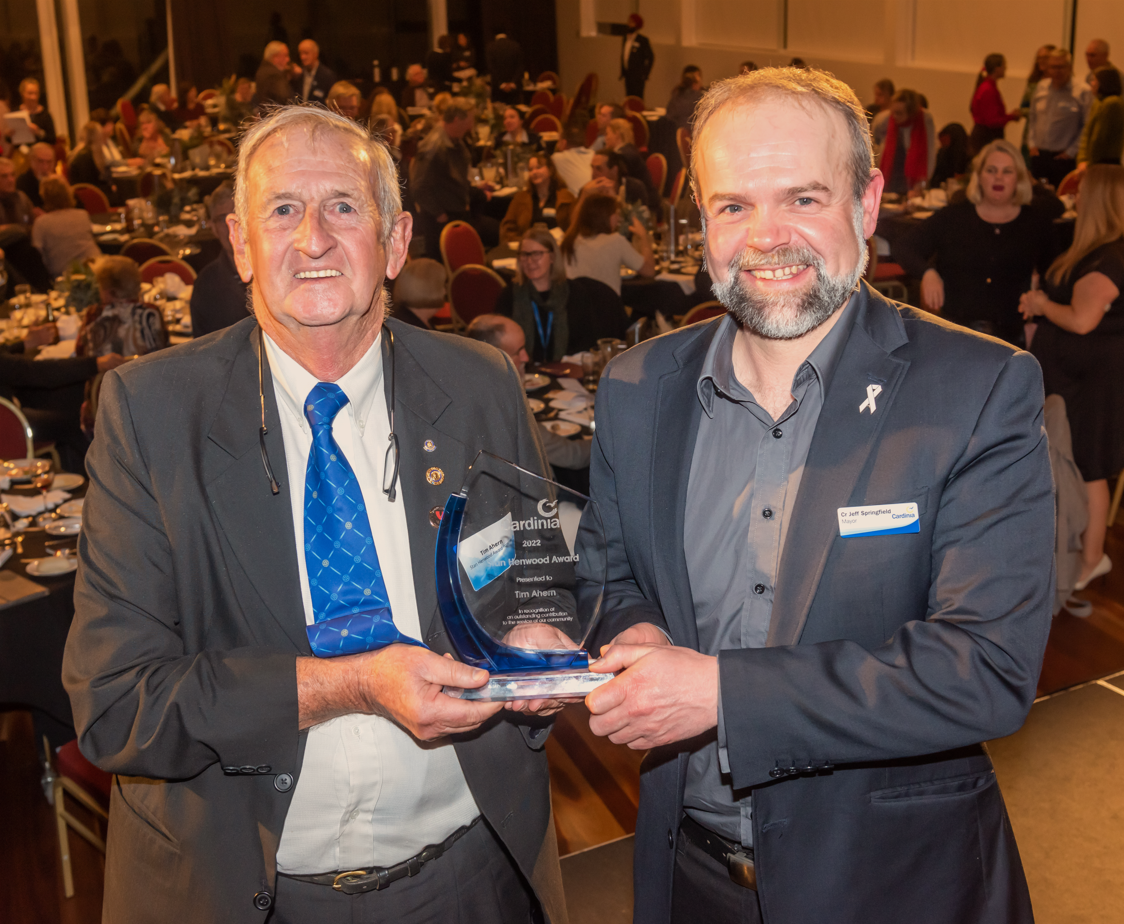 Published: 20 May 2022
Cardinia Shire Council announced this year's 2022 Stan Henwood Award recipient at the annual volunteer reception at Cardinia Cultural Centre last night.
An opportunity to celebrate with our local volunteers and formally acknowledge their contributions to our community for National Volunteer Week (16-22 May).
The Stan Henwood Award honours lifetime achievements in community service and volunteering and this year was awarded to Tim Ahern.
Tim has been volunteering in the community since 1965 and dedicated his time with a variety of community groups. Tim is highly regarded by his peers and has also been awarded the Rotary Club of Pakenham Paul Harris Medal in 2011 and the Paul Harris Fellow Sapphire Pin in 2018 for ongoing service to Rotary and the community.
Cardinia Shire Mayor Councillor Jeff Springfield congratulated Tim Ahern and thanked the shire's many volunteers for their ongoing efforts.
"We warmly thank Tim for his continuous dedication and commitment to our local community. The significant contributions he has made to the Shire, makes him a well-deserving recipient of the 2022 Stan Henwood".
"I would also like to formally show my appreciation to all award nominees and our amazing local volunteers. Your efforts do not go unnoticed and are a major part of what makes Cardinia Shire the wonderful place that it is".
For more information about the Stan Henwood Award, visit www.cardinia.vic.gov.au/stanhenwood
Or, for details about volunteering opportunities in Cardinia Shire, visit www.cardinia.vic.gov.au/volunteer or phone 1300 787 624.
Feeds from the web