Cardinia Shire 2021 Australia Day Award nominees announced
Published: 18 January 2021
Cardinia Shire Council is proud to announce this year's Australia Day Award nominees.
Cardinia Shire Mayor Councillor Brett Owen congratulates all nominees and thanks them for their contribution to making Cardinia Shire the great place it is.
"I would like to extend my gratitude to each of our Cardinia Shire 2021 Australia Day Award nominees for their outstanding work within our community in what can only be described as a difficult year," Cr Owen said.
"Every year we are amazed by the efforts of people within our community. These nominations are such a wonderful example of these people who are making the lives of others in our community better. We thank you."
Citizen of the Year nominees
Wendy Andrews

Brett Barker

Hardev Singh Cheema

Tony Fitzgerald

Aanchal

Meshram

Brijal Parikh

Chris Rogers

Sakattar Singh

Shoheli

Sunjida

Jasbir Singh

Suropada
Senior Citizen of the Year nominees
Stan Hamilton

Diane Norton

Gwenda Preston

Ian Robert Wake

Susan Wales
Young Citizen of the Year nominees
Community Event
of the Year nominees
A Part

Together

Book Launch - Voices From The Past

Cardinia Farm and Food Festival

Cockatoo Country Virtual Markets

Garfield Christmas Festival

Isolation Exhibition

Kids Fun Run With Thomas

Multicultural Cricket Tournament

Pakenham Welcomes 2020 New Year Event

South Sudanese Community Day
The Cardinia Shire 2021 Australia Day Award winners will be announced on 25 January.
Council is proud to provide funding support to the following community events being held on Australia Day (Tuesday 26 January):
Cockatoo Township Australia Day Community Breakfast
Alma Treloar Reserve, Pakenham Road, Cockatoo
7.30am – 10.30am
Koo Wee Rup Australia Day Ceremony
Koo Wee Rup Community Centre at Cochrane Park, Rossiter Road, Koo Wee Rup
8.15am – 10.30am
Beaconsfield Australia Day Movie
Holm Park Reserve, Beaconsfield–Emerald Road, Beaconsfield
Gates open 8pm
Bookings are essential – for details, please visit the Beaconsfield Progress Association Facebook page at www.facebook.com/BeaconsfieldVic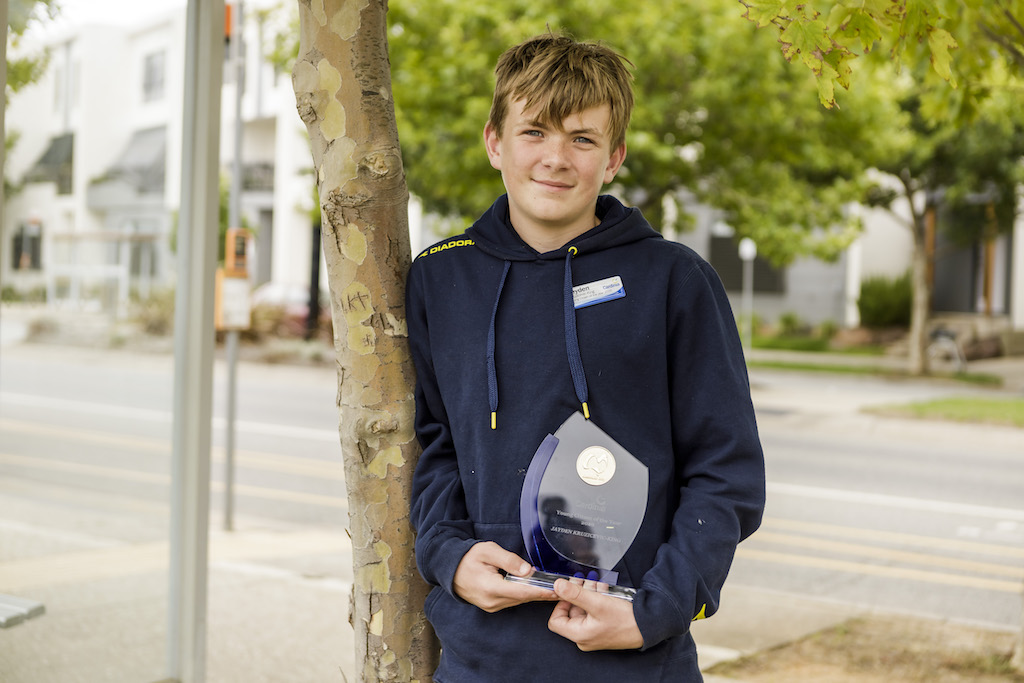 Jayden Kruzicevic-King was the winner of the Cardinia Shire 2020 Australia Day Young Citizen of the Year award
Feeds from the web