New youth centre plans given the tick of approval
Published: 21 December 2020
A new state-of-the-art youth centre with expanded service offerings in a purpose-built facility in Pakenham is a step closer after Cardinia Shire Council approved the planning permit.
At a meeting on 14 December 2020, Council approved the planning permit for the $6 million three-storey youth centre at 43 James St, Pakenham.
Cardinia Shire Council Mayor Councillor Brett Owen said Cardinia Shire is one of the fastest-growing municipalities in the state, with as many as seven new families calling the shire home every day.
"The move to construct a new, purpose-built youth centre will provide a facility with the capacity to best support the future needs of our young people," Cr Owen said.
The centre aims to offer services and programs to support young people to build resilience, manage and prevent issues escalating, re-engage in education, get involved in training and work opportunities, improve their relationships, and increase their ability to access specialist services in a timely manner.
The facility will offer programs and services for young people aged 12-24, with dedicated training/classrooms, counselling rooms, a program/group room, shower and laundry facility, recording booth, computers with internet access, space to 'hang out' and a rooftop recreation space.
The new youth centre is anticipated to open early 2022. It has been funded with $3 million from the Victorian Government's Growing Suburbs Fund, $1.5 million from the Australian Government's Community Health and Hospitals Program, and $1.5 million from Cardinia Shire Council.
Cardinia Shire Council Henty Ward Councillor Carol Ryan said the location is great as it is close to public transport, places of interest for young people such as the nearby skate park and shopping areas, is close to relevant support services and provides an opportunity for a purpose-built facility for our young people.
"It's vitally important we plan for the future – for the future of our young people – and all work together to ensure they receive the support they need to grow and flourish within our community," Cr Ryan said.
Member for Bass, Jordan Crugnale said: "This facility will help our youth along their journey with more services, supports and programs to give them the life skills they need and the opportunities they deserve," Ms Crugnale said.
"We want them to grow up confident, with a good sense of self, be healthy and active citizens and this enriches us all as a community," Ms Crugnale said.
Federal Member for Latrobe, Jason Wood said the Cardinia Shire is at the 'front' of Melbourne's south east growth corridor and it has a young and rapidly growing population.
"Youth in the Cardinia area will continue to receive information and advice about health and wellbeing, education and training support with $1.5 million in funding for the My Place Pakenham," Mr Wood said.
Minister for Health, Greg Hunt, Jason Wood and the La Trobe community led a strong campaign calling for better services.
"I'm delighted that my lobbying for relocation and expansion of 'My Place' has been heard by the Federal Government," Mr Wood said.
"The Liberal Morrison Government supports the development of a new Headspace centre to protect youth's mental health," Mr Wood said.
"The new Headspace centre in Pakenham is aiming to be the go-to mental health and wellbeing service for young people in our region, further strengthening the next generation of communities and helping young people get the support they need," Mr Wood said.
In 2021, Council will consult with young people about naming the new facility.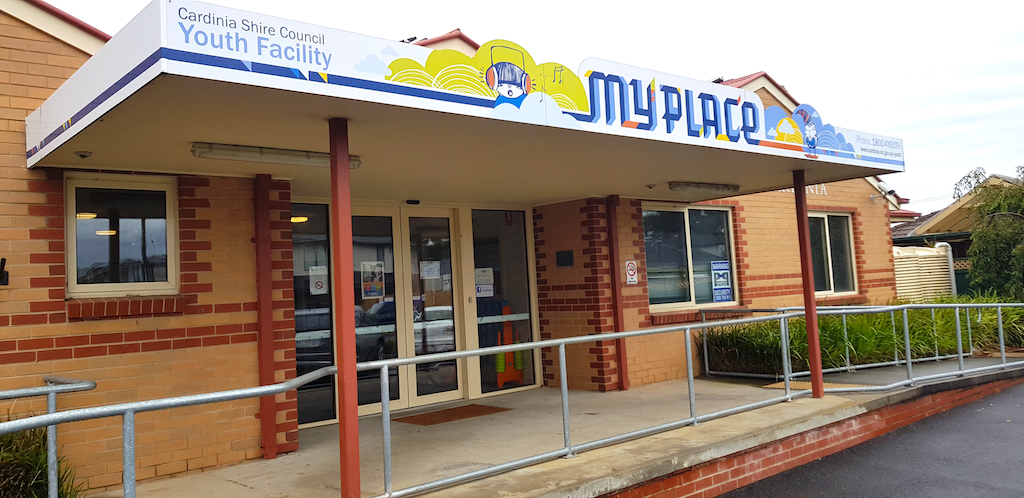 Pictured: The current My Place facility.
Feeds from the web