Community Christmas carols from the comfort of home
Published: 3 December 2020
Get into the holiday spirit from the comfort of your own home with two Council-supported community Christmas carols to be held online in response to COVID-19 restrictions.
Council supports a range of community events through the Festival and Events Grant Program, including community Christmas carols.
While many of this year's community carols had to be cancelled due to COVID-19 restrictions, fortunately the community can still enjoy participating in two online Council-supported carols:
Emerald Carols by the Couch Live Stream
7pm-8pm on Friday 11 December 2020
Enjoy an evening of festive fun, entertainment and joyous carol singing with the Cardinia Civic Band, local artists and the big man himself – Santa! For more details, visit www.emeraldcarols.com
Carols by the Creek
7.30pm-9pm on Sunday 20 December
Get ready for a night of carolling, community connection, virtual kids' activities, and a message of hope. For more details, visit www.facebook.com/carolsbythecreek
Christmas in Cardinia
Cardinia Shire Council has also moved its Christmas celebrations online due to the COVID-19 pandemic.
Council's 'Christmas in Cardinia' kicks off on Monday 7 December and runs till Friday 18 December, with an event happening each day.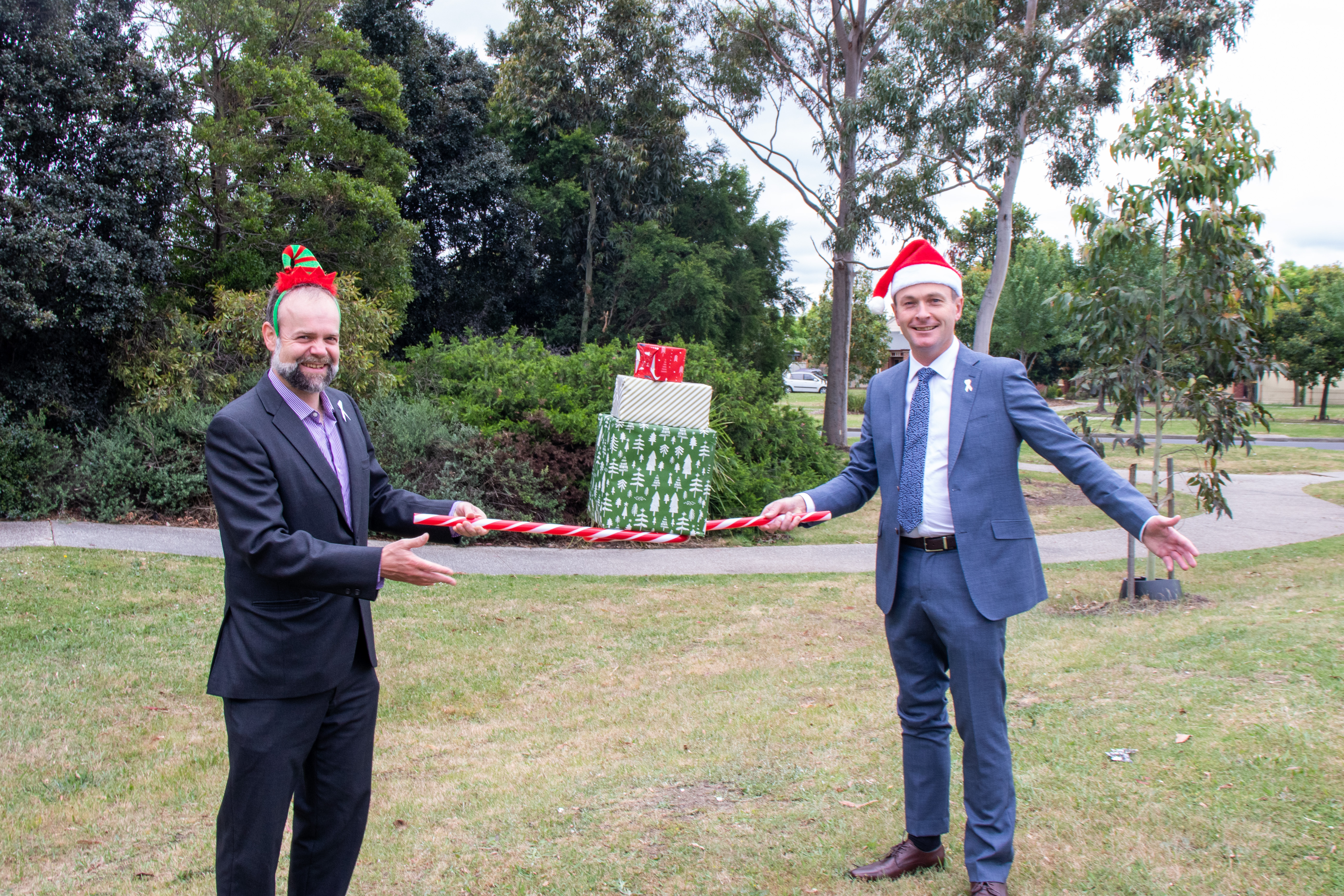 From left: Cardinia Shire Council Deputy Mayor Cr Jeff Springfield and Mayor Cr Brett Owen pictured in the gardens of the Cardinia Cultural Centre.
Feeds from the web