New Mayor elected for 2020–21 Council year
Published: 24 November 2020
At a Statutory Council Meeting on Monday 23 November 2020, Beacon Hills Ward Councillor Brett Owen was elected Mayor of Cardinia Shire Council for the 2020-21 Council year.
Last night's meeting also saw Ranges Ward Councillor Jeff Springfield elected as Deputy Mayor.
Cr Owen is a long-time resident of Cardinia Shire. He was first elected to Council in 2005 and is serving his fifth term. Cr Owen served as Mayor in 2012-13 and 2016-17 and he was Deputy Mayor in 2013-14 and 2017-18.
In his acceptance speech, Mayor Cr Owen thanked and congratulated former Mayor Cr Jeff Springfield for his outstanding year as Mayor. "Jeff did an excellent job to steer the previous Council through a very tough year at the height of the pandemic," Cr Owen said.
"I would like to thank all the Councillors from the previous term for overseeing a number of complex issues and major decisions," Cr Owen said.
Earlier this month, three new and six re-elected Councillors were chosen to represent the community for the 2020-2024 term of Cardinia Shire Council.
Cr Owen thanked community members for placing their trust in him for his fifth term on Council.
"It's going to be a challenging year ahead as we support our community's recovery from the pandemic. I have full confidence that our newly elected Council can work together constructively to do everything we can to help our community during this difficult time," Cr Owen said.
Cr Owen said while there was much work to be done, he was proud of Council's achievements over the past four years including completing major projects such as Deep Creek Reserve, the Hills Hub Community Centre, Lang Lang Community and Recreation Reserve, and progressing a huge number of actions right across Council's activities from our waste programs and Better Local Roads program to our Cultural Diversity Plan and our Disability, Access and Inclusion Action for example.
"On behalf of the Council, we look forward to delivering even more major projects, plans and services as outlined in our Council Plan," Cr Owen said.
"As Mayor, I make a commitment to my fellow Councillors to work to build a collaborative and highly effective team, and to the community, you have my commitment to advocate and champion your issues, needs and interests at every opportunity," Cr Owen said.
Deputy Mayor Cr Jeff Springfield thanked his fellow Councillors for electing him to serve as Deputy Mayor for the 2020-21 Council year.
Cr Springfield was first elected to Council in 2016 and is serving his second term. He served as Mayor in 2019-20.
"I look forward to working with my fellow Councillors and supporting our community through the pandemic and beyond," Cr Springfield said.
"I'm honoured to be trusted with this responsibility and look forward to playing a role in guiding the decision-making process for the wellbeing of our wonderful Shire," Cr Springfield said.
At the Statutory Council Meeting last night, Council meeting dates were set for the following year and Councillors took the White Ribbon oath, which is "I will stand up, speak out and act to prevent men's violence against women".
For more information about Council meeting dates, visit www.cardinia.vic.gov.au/meetings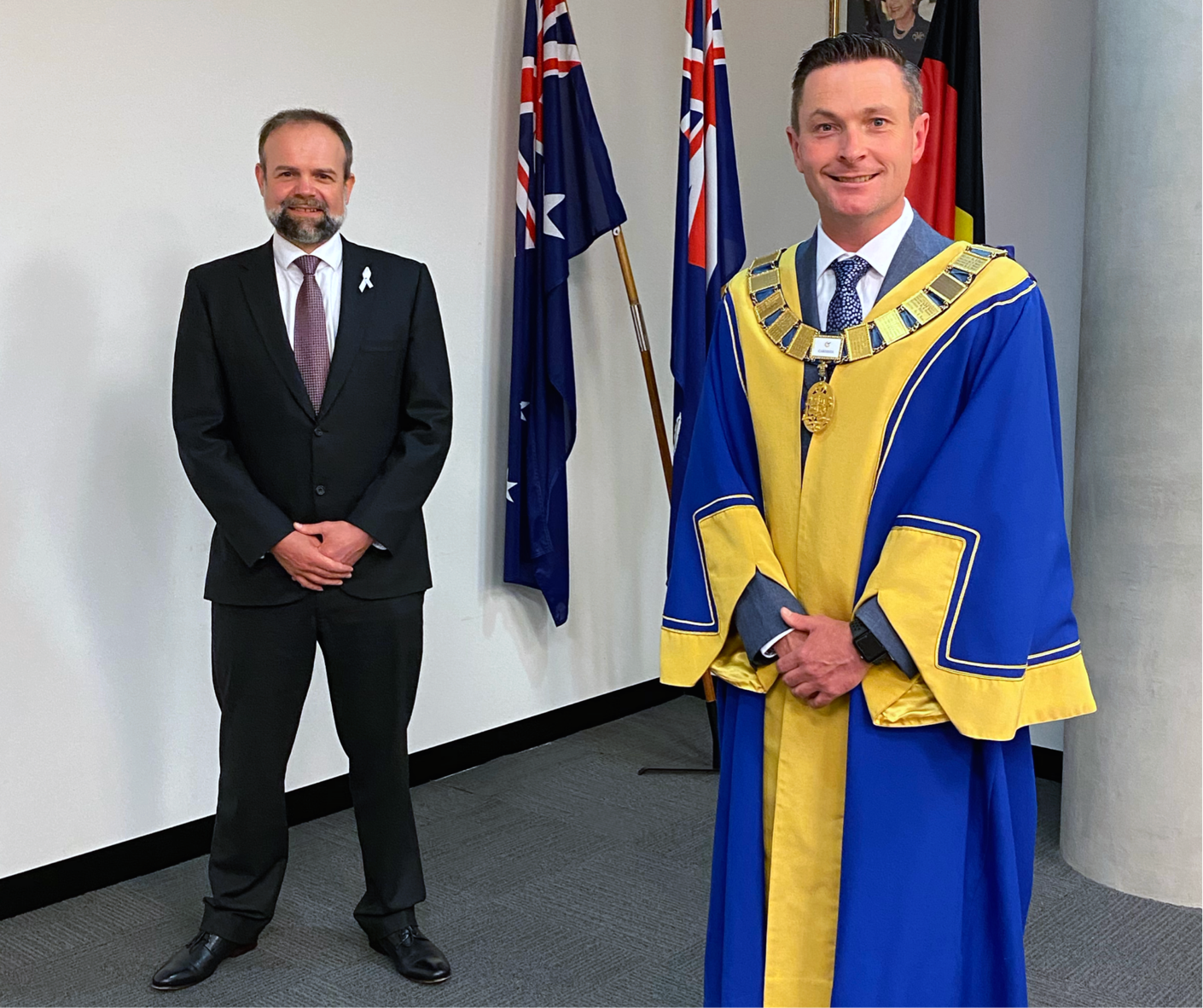 Feeds from the web