Cardinia Shire welcomes new Councillors
Published: 10 November 2020
Cardinia Shire congratulates and warmly welcomes our new Councillors for the 2020-2024 term.
Three new councillors Tammy Radford, Jack Kowarzik, and Stephanie Davies, will join returning councillors Brett Owen, Graeme Moore, Collin Ross, Carol Ryan, Jeff Springfield and Ray Brown.
The election of the Mayor and Deputy Mayor for 2020-2021 is proposed to be held online at 7pm on Monday 23 November 2020. The Mayoral election may be viewed online at www.cardinia.vic.gov.au 
Cardinia Shire Council's 2020-2024 Councillors are:
Beacon Hills Ward: Brett Owen
Bunyip Ward: Graeme Moore
Central Ward: Collin Ross
Henty Ward: Carol Ryan
Officer Ward: Tammy Radford
Pakenham Hills Ward: Jack Kowarzik
Ranges Ward: Jeff Springfield
Toomuc Ward: Stephanie Davies
Westernport Ward: Ray Brown
More information on the election results can be found at www.vec.vic.gov.au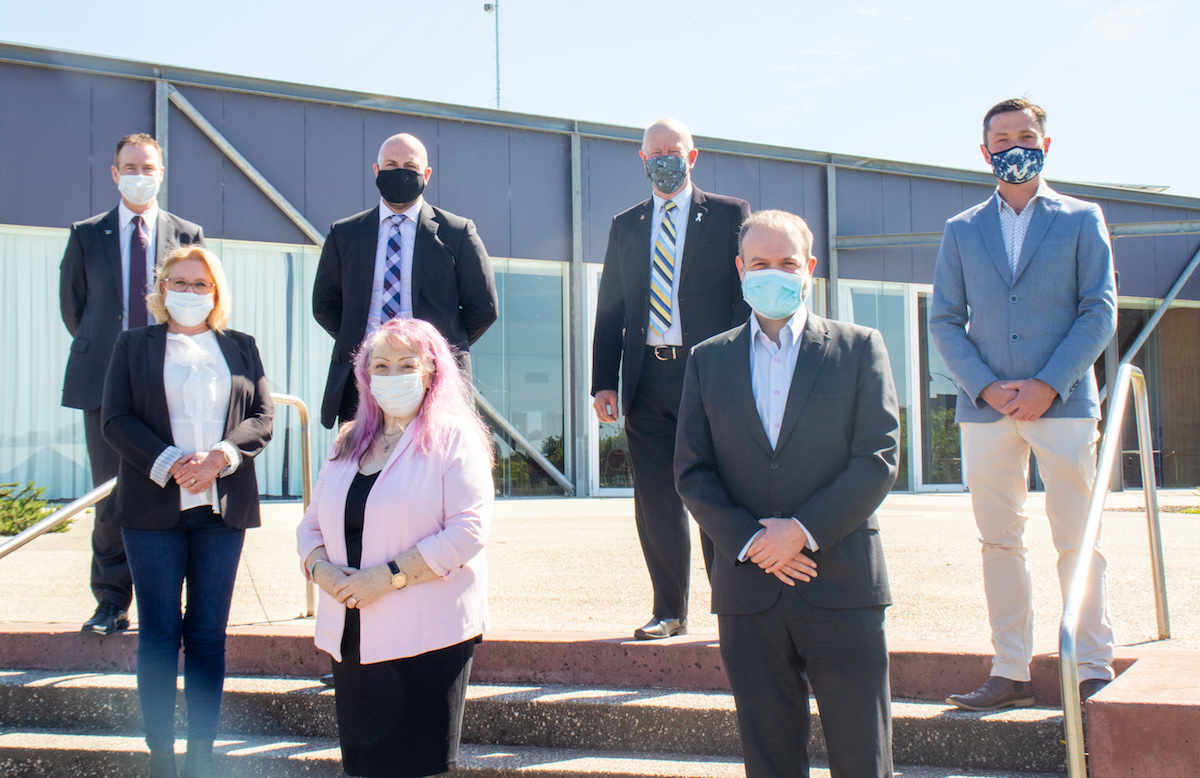 Back row from left: Cr Collin Ross, Cr Jack Kowarzik, Cr Graeme Moore, and Cr Brett Owen. From row from left: Cr Tammy Radford, Cr Carol Ryan, and Cr Jeff Springfield.
Feeds from the web