Creekwood Park playground officially opened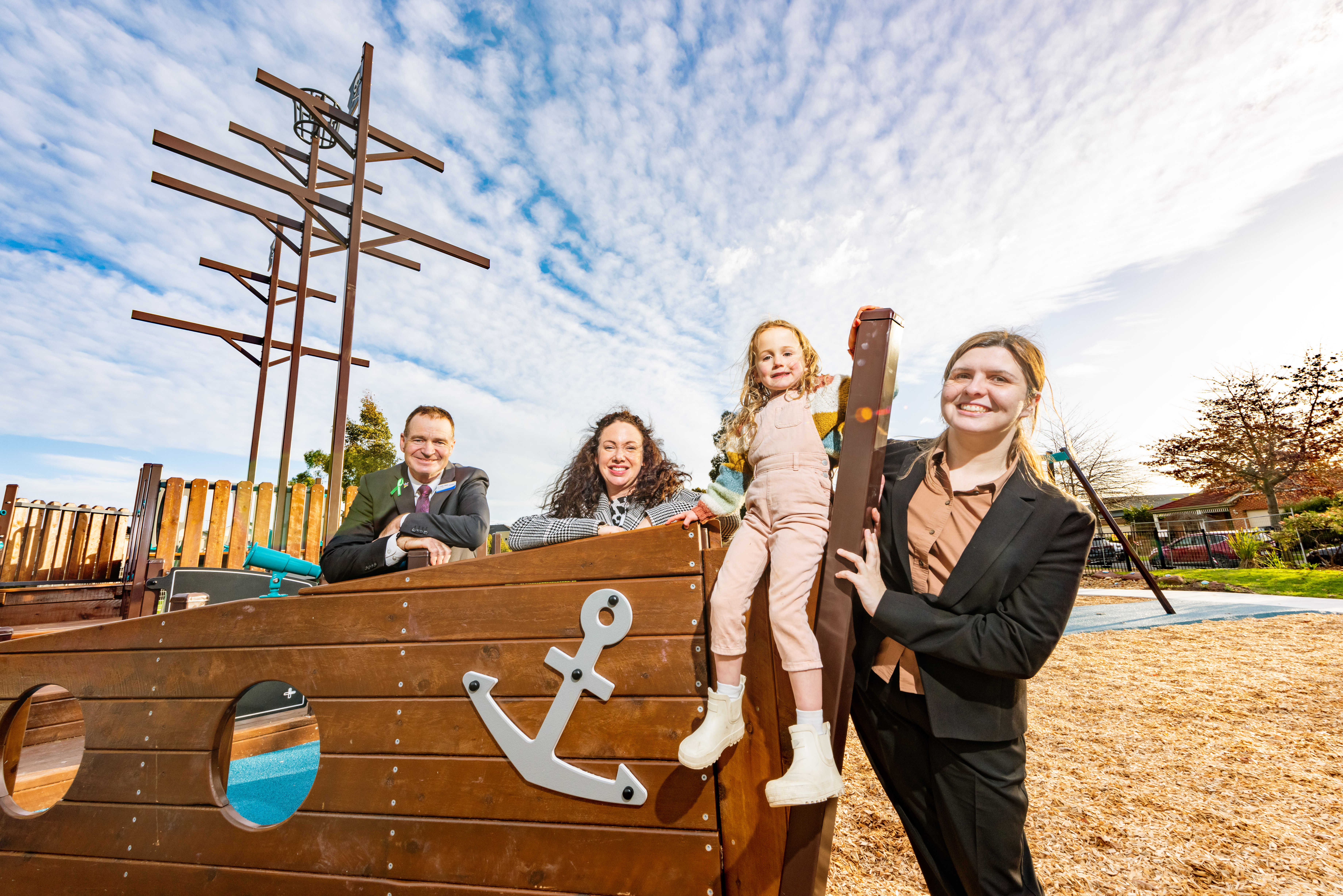 Published: 15 June 2023
Cardinia Shire Council has revealed the brand-new Creekwood Park playground, located on Oaklands Way, Pakenham.
The playground received a full upgrade, with the works also fixing poor drainage issues that were present in the parklands.
Works involved increasing the usability of the adjacent large lawn space by ensuring the grounds are accessible during the wetter times of the year and increasing natural shade.
The project was a joint venture between the state government, who contributed $90,000 through the Living Local Suburban Grant Fund, in addition to council's contribution of $90,000.
Cardinia Shire Mayor Councillor Tammy Radford said the new playground is a brilliant addition for the community.
"We're proud we've completed the new Creekwood Park playground and worked with residents to include their ideas in the upgrade," Mayor Radford said.
"This is another great example of Cardinia Shire Council and the State Government working together to benefit our community."
The playground was completed based on community feedback to inform the final design.
In addition to the upgraded infrastructure, local schoolchildren have been invited to create some artwork that will be housed alongside the playground.
For more information on Cardinia Shire's parks and playgrounds, visit www.cardinia.vic.gov.au/parksandplaygrounds
Feeds from the web