Australian Heritage Festival and Teddy Bears' Picnic at Emerald Museum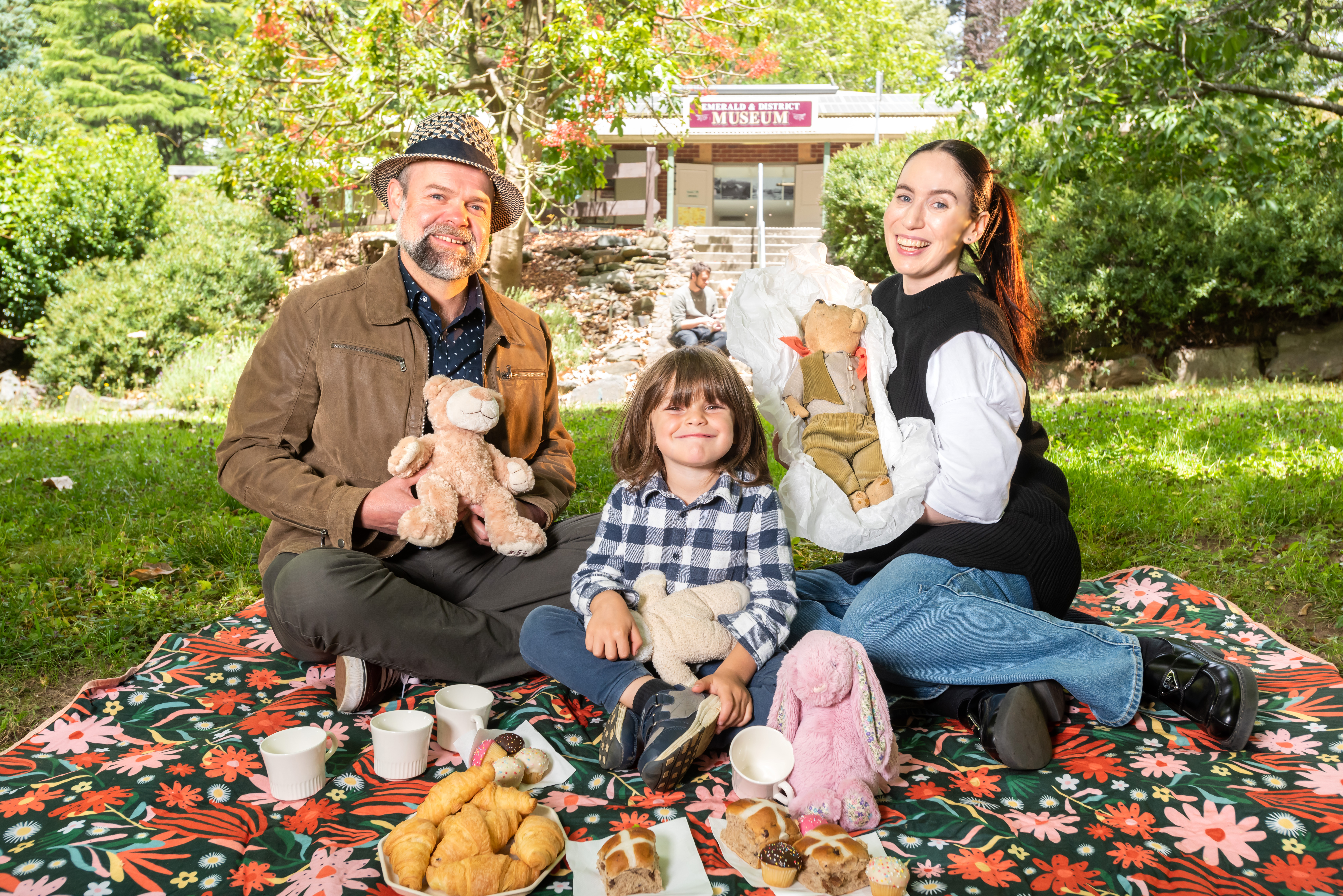 Published: 28 March 2023
Cardinia Shire Council invites you to celebrate the Australian Heritage Festival at Emerald Museum.
The 2023 Australian Heritage Festival theme is Shared stories, inviting the community to uncover Australia's layered history and build deeper connections by sharing their own rich and diverse stories.
Discover the rich histories of Emerald, home to a heritage-listed site of state significance, and surrounding districts. This includes the former Gembrook/C. A. Nobelius & Sons Nursery: once the largest fruit and ornamental tree exporter in the southern hemisphere.
Join us for a variety of free family-friendly activities, including:
10:30am – 11:30am: Teddy Bears' Picnic. Meet the 100-year-old teddy living at the Emerald Museum. Registrations required. Food provided. BYO rug (SOLD OUT)
1pm – 2pm: Nobelius Heritage Park Guided Walking Tour: traverse centuries of horticultural history with experienced landscape architect, Barrie Gallacher. Registrations recommended
lucky door prize: guess the number of lollies in our jar to win a special family pass to the Puffing Billy Railway. No registration required
colouring in: unwind by colouring in pictures inspired by the beautiful Nobelius plant catalogues. No registration required.
Event details
Date: Wednesday 19 April 2023
Time: 10.30am – 2.00pm
Location: Emerald Museum, 5 Crichton Road, Emerald
For more information visit www.cardinia.vic.gov.au
Feeds from the web