Cardinian Embroidery artwork settles in new home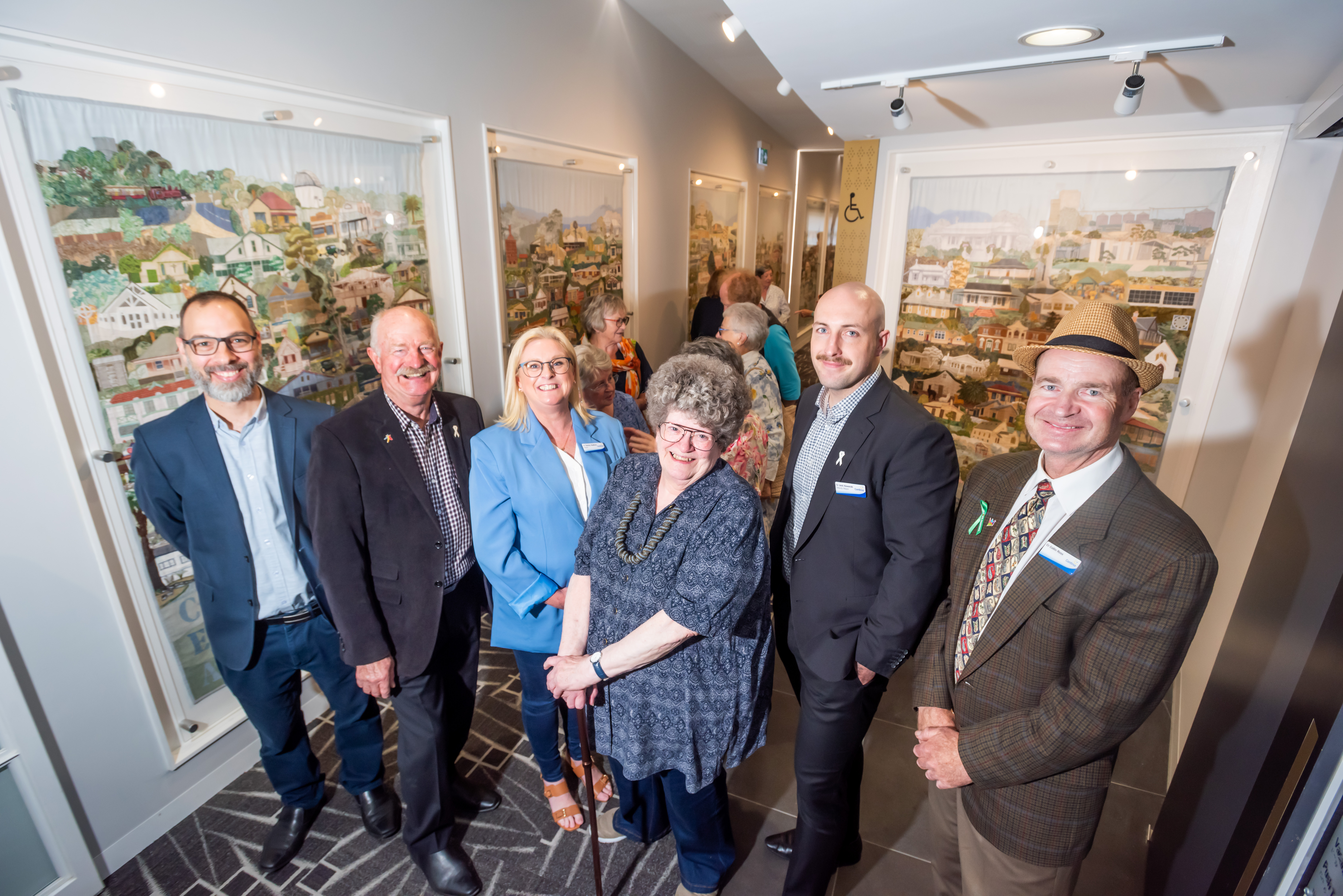 Published: 28 February 2023
Cardinia Shire Council has established a permanent home for Cardinian Embroidery public artwork at the Cardinia Cultural Centre.
The Cardinian Embroidery consists of 8 panels that feature historic buildings, monuments, parks and events significant to all townships across the shire.
The project brought almost 2,000 people together from all over Cardinia Shire to contribute towards this unique public artwork that honours local heritage.
Cardinia Shire Mayor Councillor Tammy Radford said that council is proud to recognise the significance of this artwork.
"Having the Embroidery permanently on exhibit in Cardinia Cultural Centre enables Council to continue the important legacy of the Embroidery for generations to come," the Mayor said.
With the original launch event taking place in 2006, The Cardinian Embroidery project forms an important part in the artistic history of Cardinia Shire.
People involved in the creation of the Embroidery gathered on Sunday 26 February to honour the project and view a short documentary about the story behind the artwork.
"It was delightful to acknowledge the sensational effort of those involved in The Cardinian Embroidery.
"This artwork clearly holds a place of considerable significance not only for those involved in its creation, but also for our broader community," the Mayor said.
The documentary about The Cardinian Embroidery is available to see on Cardinia Cultural Centre's website.
If you would like to see The Cardinian Embroidery public artwork, visit Cardinia Cultural Centre from Monday to Sunday between 10am and 3pm.
For more information about Cardinia Cultural Centre including upcoming events, exhibitions and shows, call 1300 887 624 or visit www.cardiniaculturalcentre.com.au
Feeds from the web