Local program wins Fire Awareness Award
Published: 22 December 2016
The Ready2Go program led by Echo Youth and Family Services and Cardinia Shire Council was awarded the Access and Inclusion Award and the RACV Insurance Award for Excellence at the 2016 Fire Awards.
Recognised as a unique project focused on heat health, the Ready2Go program began five years ago in Cockatoo. A true grassroots initiative, Ready2Go was developed from the ground up through the enthusiasm and persistence from dedicated volunteers and partnering organisations.
Cardinia Shire Mayor Cr Brett Owen said the program is highly beneficial and the award was well-deserved.
"The Ready2Go program is a great success story for our local community. It's a credit to the Cockatoo community and the local volunteers that this program has proven to be useful in practice.
"I would like to congratulate those involved in the program for their hard work and dedication," the Mayor said.
The program matches vulnerable members of the Cockatoo community to local volunteers who provide information, support and relocation services during periods of severe heat and other emergency situations. The success of the program is due to matching volunteers with participants building trust, empathy and connection.
Community group volunteer, Susan Wales was surprised and overwhelmed at the win, particularly given the high quality of the other nominated community projects.
"It is wonderful to be recognised for our contribution to the community in this way and I will take this opportunity to give many thanks to all our supporters," Ms Wales said.
"At times we weren't sure the program was going to survive, so it is down to the hard work and persistence of our dedicated volunteers and partners that our project is such a success."
The Ready2Go Program has led to the development of a training manual that will assist other townships to set up a Ready2Go program in their community and will expand to Emerald in the coming fire season.
For more information about this program, visit the Echo Youth and Family Services website or call 5968 4460.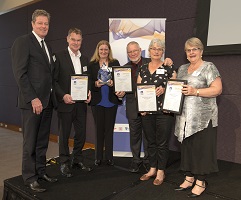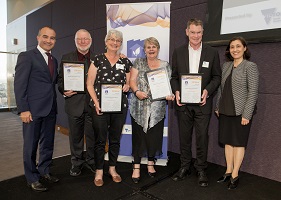 Feeds from the web