Summer Music Series
About the series
Our Summer Music Series concerts are free, family-friendly events held annually at Emerald Lake Park throughout February.
The concerts feature local and visiting musicians and are held in the park's bandstand between 12.30pm and 3pm.
Watch the Summer Music Series video
Please note: in the event of a CFA declared Code Red or Extreme fire weather alert, or other extreme weather conditions, Emerald Lake Park will be closed and the concerts will be cancelled.
Every week – Positive Music drum circle
Make your own summer music with Peta Minter's Positive Music Drum Circle.
Centred around friendship, fun and self-expression, Peta brings an array of fun colourful vegan and traditional hand drums and small percussion instruments for this group drumming event. All levels welcome, no experience necessary.
Learn more about Positive Music Drum Circle by visiting their website.
4 February – Whiskey Dram
Whiskey Dram are a rock folk band, with influences ranging from traditional folk, punk, blues and bluegrass, with a penchant for sea shanties and Australian folk songs. They do love a good party – and they will have you working up a sweat if you give them half a chance. Fronted by wandering, tattooed troubadour Russell Martin, the full line-up includes guitar, banjo, double bass, mandolin, fiddle, accordion, concertina, snare drum and harmonies to get you humming. Working on their first professional release, the band is gearing up for a big summer of festivals, pub gigs and house parties.
Find out more about Whiskey Dram by checking their Facebook page.
4 February – Bonus Show
It's so good, it's happening twice! Following the concert in Emerald Lake Park, a bonus show will be held at the amphitheatre at the Cardinia Cultural Centre on Sunday 4 February. Featuring the talented Whiskey Dram and Cardinia Civic Concert Band, this family friendly evening brings the annual music series down the hill to the picturesque Pakenham Lakeside.
Music starts at 4pm, so head down early to secure your picnic spot. Vista Café will be open for the event.
In case of inclement weather, the event will be moved indoors.
11 February – Blak Roots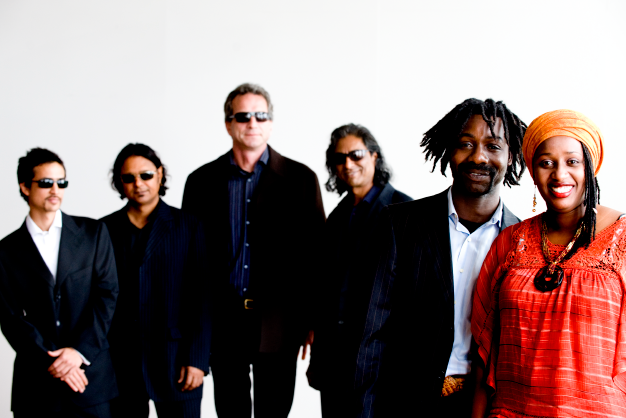 Since its formation, Melbourne based Blak Roots has been captivating Australian audiences with its unique formula of energetic music. Now fronted by the compelling soulful voice of William Kadima, Blak Roots intertwines African cultural forms with world music to produce an all original repertoire of songs that defies conventional categories of music genre.
While the band's style can be basically described as reggae-afro beat, it's a tour of world music presented in a uniquely original and energetic format. They play an exciting mix of musical styles, combining Congolese rumba, Latina, Afro-beat, Salsa, Zouk and original reggae. To this infectious mix is added sweet African gospel-inspired harmonies and contemporary arrangements infused with funk and jazz.
Blak Roots was chosen as support act for Alpha Blondy and The Solar System Australian tour and Congolese artist Awilo Longomba.
Visit their Facebook page for more information.
18 February – Cardinia Civic Concert Band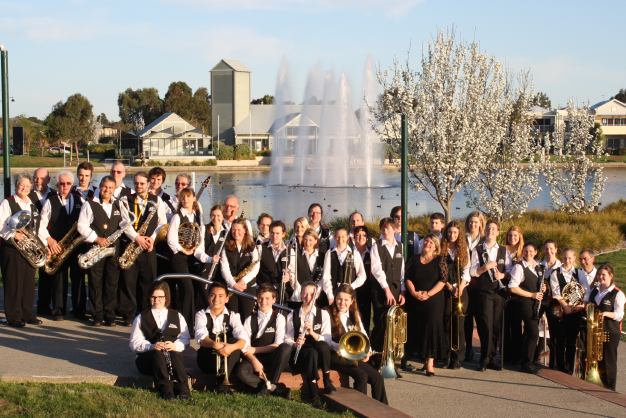 Cardinia Civic Concert Band is the shire's premier band, performing a wide variety of music suitable for all ages. The band will be performing once again at the Summer Music Series giving children and adults alike an opportunity to discover music from a variety of genres and join in some of the performances.
Learn more about the Cardinia Civic Concert Band by visiting their website.
25 February – The Skylarks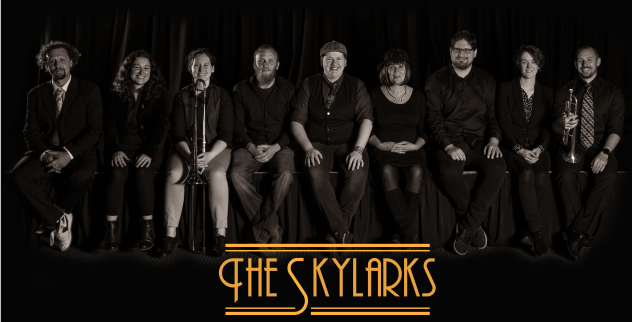 The Skylarks are a high-energy jazz, blues, soul and roots cover band based in Melbourne's outer east. Formed in 2016 as the house band at the iconic Dandenong Ranges music venue The Skylark Room, they continue to perform to regular packed crowds. They play everything from rock to reggae, Winehouse to Wonder, and are best known for their big sound and party grooves. Whether playing at festivals, weddings or more intimate shows, The Skylarks are always sure to impress!
Go to their Facebook page to read more about The Skylarks.