Merry Christmas and Happy New Year, from your Mayor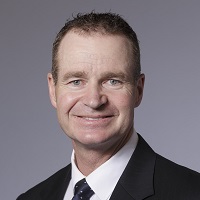 Published: 19 December 2017
A wonderful part of the Christmas and New Year period is celebrating the festive season among friends, family, and community!
This is also a time for taking stock of the year that has been, what matters to us most and preparing for the new year ahead. As we come together to share in the spirit of the season, we are reminded of life's most important things – family, friends, health, wellbeing and community.
However, Christmas can also be a difficult time for some, so let's reach out to support those who are less fortunate. One of the best things about our shire is the very real sense of community spirit, and I have no doubt that our community and Christmas spirit will shine bright this year.
I would like to extend a special thank you to all those in our community who give their time at Christmas and throughout the year to helping others and to making our shire a wonderful place to live and grow.
Thank you also to my fellow Councillors for their continued support and commitment to working with our community to make a difference.
I wish you a very Merry Christmas; may you have a happy, safe and prosperous new year.
- Cr Collin Ross, Mayor.
Feeds from the web