Women of Soul
Produced by Quiet Riot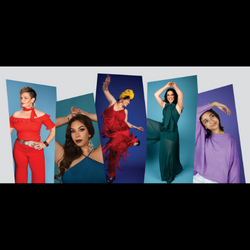 Australia's finest vocalists and songwriters unite to present a special unplugged concert.
Performance information
Date: Friday 7 October
Time: 8 pm
Tickets: $45 per adult, $40 per concession
Venue: Theatre at Cardinia Cultural Centre, 40 Lakeside Boulevard, Pakenham
Join Women of Soul, Australia's premier collective of soulful artists, for a powerful unplugged evening of original sweet soul and heart-wrenching ballads. Since 2011 Women of Soul have presented live original music written and performed by artists from across Australia.

This powerhouse lineup features the sophisticated soul stylings of Chelsea Wilson, alongside Stella Angelico's exotic, psych, lounge meets girl-group sound. Poet, lyricist and vocalist Candice Monique fuses neo-soul, hip-hop, spoken word and soul, and the supremely talented Mon Boggia on keys. They will be joined by newcomer Alzzy, a star on rise who blends neo-soul, indie pop, RnB and Jazz.

Women of Soul's self-titled first album was nominated for Best Soul/R'n'B Album at The Age Music Victoria Awards. Don't miss this opportunity to hear Women of Soul's new songs live and unplugged ahead of them recording their second album later in the year.