Dreamers, Makers, Shapers
Celebrating Cardinia's Artists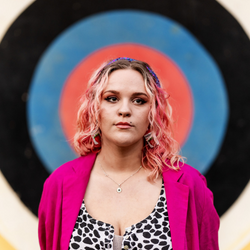 Dreamers, Makers, Shapers was undertaken to place greater awareness on Cardinia Shire's wonderful local creatives; the value of artists to our communities, and to celebrate inclusion, diversity and creativity across Cardinia Shire.
Gallery Exhibition
Date: Opens Thursday 11 November 2021
Time: Tuesday to Sunday, 10am until 3pm
Entry: Free
Venue: Gallery at Cardinia Cultural Centre, 40 Lakeside Boulevard, Pakenham
The Process
Photography sessions involving visual artists, musicians, performers, writers and artisans occurred in their home studio or at a favourite outdoor location. A lasting portfolio of each individual artist resulted.
These images were shared directly with the artists to use to extend their reach into the wider community.
Artist Statement
My photos deal with what it is to be human. They have helped me understand my own personal journey and to resonate that outward in a way that reflects the poetry of everyday, simple things.
Through the production of a living diary, this process of photographic documentation has allowed me to record my own life's history. To live the life I've dreamed and to share that dream, my vision of the world is the ultimate manifestation of a purpose-driven, meaning rich life.
Glenn Guy, Travel Photography Guru
About the Artist
Glenn Guy is a photographer and educator with more than 40 years' experience across a range of specialist fields. The former Kodak technical specialist and product manager, Glenn is also the publisher of the Travel Photography Guru website and blog. Glenn has a Master of Arts (Photography) from RMIT University and has lectured extensively at tertiary and short course level. A passionate travel photographer, Glenn has undertaken expeditions to six continents.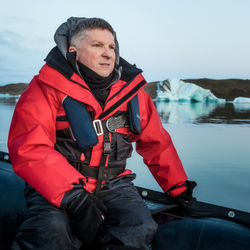 Photographer Glenn Guy
Important information
Your attendance is subject to government guidelines, including the presentation of your vaccination digital or printed certificate. You will be required to check into the venue via QR code.