Your Mayor, Councillors and Wards
About
Our 9 Councillors were elected in October 2016 for a 4-year term.
The Mayor is Cr Graeme Moore (for 2018–19).
The Deputy Mayor is Cr Collin Ross (for 2018–19).
Wards
Cardinia Shire is divided into 3 wards.
Central Ward
Represented by 4 Councillors. This Ward includes most of Pakenham.
Ranges Ward
Represented by 3 Councillors. Suburbs and townships include Beaconsfield, Beaconsfield Upper, Emerald, Cockatoo, Officer, Pakenham Upper and Gembrook.
Port Ward
Represented by 2 Councillors. Suburbs and townships include Koo Wee Rup, Bunyip, Nar Nar Goon, Tynong, Garfield, Lang Lang and part of Pakenham.
View map of Wards on Victorian Electoral Commission website
Check which Ward you are in
Step 1
Go to Community Compass
Step 2
Click on the search bar (with the magnifying glass) in the top left corner.
Step 3
If the lot has a street address: check the 'Address' button.
If the lot has a lot/plan number: check the 'Parcel SPI number' button.
Step 4
Start typing the street address or the lot/plan address in the search bar.
Enter a lot/plan address in this configuration: lot number\PS number – for example, Lot 6 in Plan of Subdivision 315340 would be entered as 6\PS315340
Step 5
Select the street address or lot/plan number when it appears in the drop down menu.
Step 6
Click on the Ward and Councillors tab to see which Ward you are in, and which Councillors represent that Ward.
Cr Jodie Owen – Central Ward
Mobile: 0427 294 893
Email Cr Jodie Owen
Cardinia Shire is a wonderful place to live; I intend to help make it a better place to also work, be educated and participate in a variety of leisure activities.
Sport is strongly supported; I want to see that other passions are also catered for. With a diverse population, it is vital we support all members of our community.
In reviewing planning applications I will use my academic qualifications, giving consideration to access and inclusion issues, for the betterment of the community. I understand that I was elected by the community, and it is community I will be focused on.
Deputy Mayor Cr Collin Ross – Central Ward
Mobile: 0402 420 398
Email Cr Ross
I am a family man with four children and a mortgage and have lived and worked in Pakenham for over 20 years. My main aim is to make rate increases affordable and meet the needs of the community.
I am excited to be leading Council in its second year. Having already laid the groundwork and developing a clear direction over the past 12 months, we'll now be working toward achieve our key objectives over the next three years.
My priorities are: affordable rates, community safety, support the McGregor Rd crossing rebuild, reduce debt, improve bus services, increase employment, support services for youth and seniors, tough action on graffiti, maintain parks and gardens, improve internet/phone services.
I am an independent vote on issues before Council and will keep the promises I make.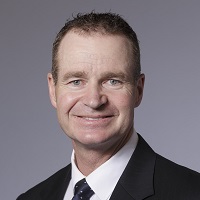 Cr Carol Ryan – Central Ward
Mobile: 0418 130 851
Email Cr Ryan
I have lived in Pakenham since 1979, and I'm the mother of three adult children.
I had a working background over 40 years in mental health, disability and aged care, social work and case management.
My priories are: advocating for a safer community; improving infrastructure; upgrading roads, footpaths and public transport options; providing more accessible services for mental health, drug and alcohol abuse; addressing the needs of our residents with a disability, our seniors and youth; keeping rates affordable; and encouraging new business which will generate employment opportunities.
Cr Michael Schilling – Central Ward
Mobile: 0418 845 798
Email Cr Schilling
I have lived in Pakenham all of my adult life. I have a background in healthcare, and believe passionately in looking after the welfare of all residents.
My areas of interest include: preventative health care, disability access, social inclusion and ensuring Cardinia Shire has the right social infrastructure to cater for a growing population.
I am accessible to all residents, and a strong representative for our local community. Please contact me if you have any issues you would like to discuss.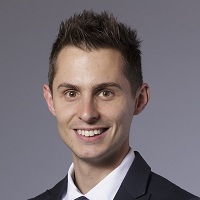 Cr Ray Brown – Port Ward
Mobile: 0419 953 198
Email Cr Brown
I have lived in the region since 1970. I have served on many committees, usually in a lead role, and value volunteers and groups and committees that provide support and activities for others.
I am passionate that infrastructure, buildings, roads, footpaths and drains are properly maintained.
Social and work isolation is an issue in Port Ward and I will work hard to address this problem. I support improved sporting facilities and small business. I have a reputation for getting things done and will continue to do so across the community. Our towns are growing, so appropriate facilities must also grow.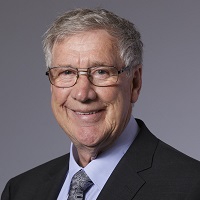 Mayor Cr Graeme Moore – Port Ward
Mobile: 0400 167 844
Email Cr Moore
I have always been a driving force in the community. My role is to ensure Council provides infrastructure, responsible development, environmental stability and agricultural security, well-planned roads and a drainage maintenance program.
Proven skills in communicating, negotiating, networking and problem solving will help me to identify local concerns and bring them to the Council table to find positive solutions as well as negotiating with members on State and Federal levels for additional funding.
I am keen to continue the successful work achieved thus far and create future opportunities to ensure value for the community, securing job and business opportunities for the district.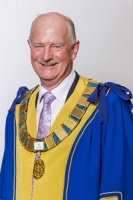 Cr Brett Owen – Ranges Ward
Mobile: 0418 993 370
Email Cr Owen
Having spent my entire life living in Cardinia Shire, I am passionate about our community. As a serving police officer and a father of young children, I have an active interest in contributing to the community and ensuring that Ranges Ward is a great place to live and raise a family.
My priorities include: community safety, youth services, access for all, support for environmental programs, improved recreational facilities and funding for new footpaths.
I will continue to be an advocate for open and transparent local government and provide residents of Ranges Ward with a strong voice on Council.
Cr Jeff Springfield – Ranges Ward
Mobile: 0427383810
Email Cr Springfield
It is with great honour and sincere humility that I take on the responsibility of being your Council representative for the Ranges Ward.
Born and raised in Emerald, I will always consider these ranges my home. I work in the music industry as a production engineer, event management professional and recording artist.
I will work hard towards bringing our local communities together and be your collective voice on Council. I will strive to preserve and protect our unique local environment. I will push to have our Council services delivered to where they are needed most.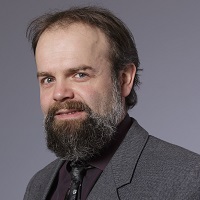 Cr Leticia Wilmot – Ranges Ward
Mobile: 0427 135 879
Email Cr Wilmot
As a resident of Cockatoo for over 25 years and having raised my family here, I care about our communities and understand the importance of retaining the unique character of our rural townships whilst managing the needs of our growth communities.
My priorities include: supporting business, particularly in the tourism sector; continually improving how communities are consulted and engaged; and, advocating for improved services and facilities in all townships.
We have strong volunteer numbers in our townships and I will continue to support and assist community groups and individuals to reach their goals.
Councillor Code of Conduct