The Pajama Game
Proudly presented by Chairo Christian School
A union strike at a pajama factory generates plenty of steam heat in this toetapping, comedic love story.
8 and 9 August, 7pm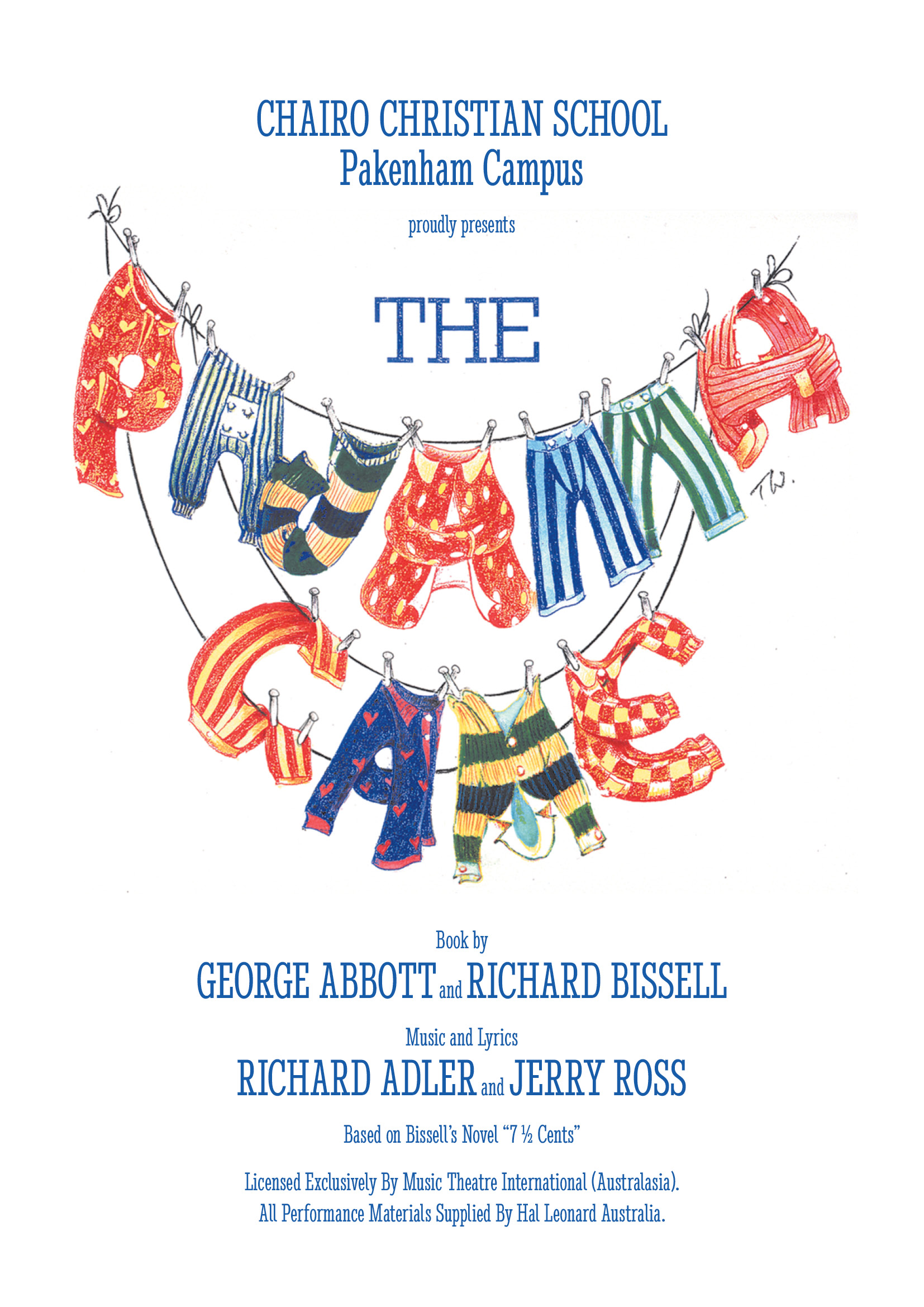 Conditions at the Sleep-Tite Pajama Factory are anything but peaceful as sparks fly between new superintendent, Sid Sorokin, and Babe Williams, leader of the union grievance committee.
Their stormy relationship comes to a head when the workers strike for a 7 ½ cent pay increase, setting off not only a conflict between management and labor, but a battle of the sexes as well.
TICKETS: Adult $30 per person, Concession/Children $26 per person, Family $95 (four tickets, addition children's tickets available $10 per additional child)