Free Kids' Workshops
Facilitated by Kristina and Jenny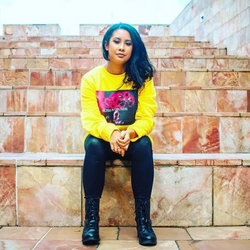 Come along to our kids' art and craft workshops from June to August!
More Information
The Kids' Winter Workshops will be running on Tuesdays throughout June, July and August 2022 from 10am to 12pm at CCC. They are suited to children aged up to 5 years old accompanied by a caregiver. All materials will be provided unless otherwise stated. Come and have some fun playing with arts and crafts in a facilitated setting and grab your morning coffee next door. Ticket links and event details below.

ABOUT THE WORKSHOPS

Paper Mache
This week is Paper Mache week! A classic, we'll be recycling some old newspapers courtesy of Cardinia Cultural Centre and create some masterpieces together.
The workshop will run from 10am - 12pm on Tuesday 2 August at Cardinia Cultural Centre in the Waterfront Room.
Book now

Bubble Wrap Winter Tree

Join us in the Waterfront room to create our own textured bubble wrap winter trees using paint and you guessed it – bubble wrap! Together we'll be using bubble wrap to create the texture of snow covered leaves. Come and create your own wintery masterpiece! This session is in collaboration with Mega Stop Part Store in Pakenham, who are providing the art and craft supplies for our creations.

This workshop will run from 10 am - 12 pm on Thursday 4 August at Cardinia Cultural Centre in the Waterfront Room.

Book now

Rainbow Streamers

Rainbow Streamers are a fun way to upcycle toilet rolls! This week we will be making them together using streamers, coloured paper, crayons and pencils. Take them home and watch the wind flow through the streamers.

The workshop will run from 10am - 12pm on Tuesday 9th of August at Cardinia Cultural Centre in the Waterfront Room.

Book now

Paper Polar Bears

Can you think of one animal that loves winter? Polar bears! Let's create our own paper polar bear!

This workshop will run from 10 am - 12 pm on Thursday 11 August at Cardinia Cultural Centre in the Waterfront Room.

Book now

Paper Plate Dinosaurs

Rawr! Let's make some paper plate dinosaurs together! People with a passion for the Mesozoic Era can create their very own pet dinosaur!

The workshop will run from 10am - 12pm on Tuesday 16th of August at Cardinia Cultural Centre in the Waterfront Room.

Book now

Winter Process Art

Create your own unique abstract winter art piece with paint and our special ingredients! The focus of these paintings are process as opposed to product, which lets young artists focus on play, texture and colour, but also builds fine motor skills and decision making skills.

This workshop will run from 10 am - 12 pm on Thursday 18 August at Cardinia Cultural Centre in the Waterfront Room.

Book now

Rainbow Wands

Reach for the stars this Tuesday as we make rainbow wands together! Rainbow wands can be used as a toy and as a magical dress up accessory - the fun never ends!

The workshop will run from 10am - 12pm on Tuesday 23rd of August at Cardinia Cultural Centre in the Waterfront Room.

Book now

Kids' Mural Art with Cardinia Art Society

This session, in collaboration with Cardinia Art Society, we'll be making mural art! We ask that families please bring in items we can glue to our base art such as bottle caps, shells, or any recyclable knickknacks that you have in the home.

This workshop will run from 10 am - 12 pm on Thursday 25 August at Cardinia Cultural Centre in the Waterfront Room.

Book now
Mixed Media Art

Is it rough or smooth? Is it furry or fluffy? And how many colours shall we use? Join Jenni as she shows you how to use mixed media to make a page or make a book.

The workshop will run from 10am - 12pm on Tuesday 30th of August at Cardinia Cultural Centre in the Waterfront Room.

Book now