Kids workshops at Cardinia Cultural Centre
About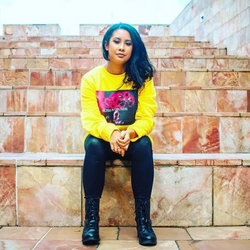 Come along to our FREE Kid's Autumn Art and Craft Workshops at Cardinia Cultural Centre!
The workshops will be running every Tuesday in April and May 2022 from 10am to 12 noon at the CCC and are suitable for children aged up to 5 years old with parents, family members or guardians.
All materials will be provided unless otherwise stated.
Come and have some fun playing with arts and crafts in a facilitated setting and grab your morning coffee next door. Ticket links and event details below.
Kids Autumn Workshops - details
Autumn Sensory Bags - Tuesday 10 May
10am to 12 noon
Cardinia Cultural Centre, Waterfront Room
This week, we're making sensory bags in the theme of Autumn! Sensory bags are a great tool in early childhood to ensure children become used to different textures and materials and it is a fun experience for them to create one of their own! We will also be making Leaf Puppets from autumn leaves to encourage resourcefulness and creativity

Book here
Drawing and colouring - Tuesday 17 May
10am to 12 noon
Cardinia Cultural Centre, Waterfront Room
We're bringing it back to basics this Tuesday with some drawing and colouring! Come in and join us for a relaxing morning as we colour in some pages and do our own original drawings. Come create your own masterpiece with us!
Book here

Watercolour painting and kids craft's - Tuesday 24 May
10am to 12 noon
Join facilitator Kristina for some watercolour painting and kid's crafts. Workshop sessions are a lovely chance for preschool aged kids to socialise, play and do some fun arts and crafts!

Book here
Autumn Leaf Paintings - Tuesday 31 May
10am to 12 noon
Cardinia Cultural Centre, Waterfront Room
Join Kristina for a morning of Autumn-themed kids' crafts! As Autumn and our workshops draw to a close, please join us for the final Kid's Autumn Workshop as we make Autumn leaf paintings! For this workshop, please bring as many fallen autumn leaves as you can find outside of your home
Book here