Our multicultural community
About
Cardinia Shire Council recognises the importance of supporting diversity in our vibrant and growing communities. Our diversity is highly valued and a source of great strength and resilience.
To celebrate Refugee Week 2021, we're bringing you 4 videos featuring local residents talking about their experiences as refugees and their new lives in Cardinia Shire.
Promoting an inclusive shire that respects human rights, celebrates diversity and fosters participation in all aspects of community life is central to our goal of achieving better outcomes for every resident.
All residents should feel valued, included, respected and able to access the range of services, programs and facilities we offer.
Council has a range of policies, and events and initiatives to support our multicultural community.
A number of local organisations support our culturally and linguistically diverse (CALD) community, including the CALD Network and Cardinia Interfaith Network.
Council has signed up to the 'Racism. It Stops With Me' campaign to raise awareness of the terrible impact of racist behaviour on those who experience it.
Visit the Taking a stand against racism page to access an online tool you can use to report racism that you personally experience or witness in the Cardinia Shire community.
Policies to support our multicultural community
View these policies to find out how we support diversity and inclusivity in Cardinia Shire.
Social Justice and Equity Policy 2019-23 Cultural Diversity Plan 2019-23
The Cultural Diversity Plan plan was informed by extensive consultation that took place at Cardinia Shire's first Multicultural Forum held in late-2018, and through engagement with Council's Culturally and Linguistically Diverse (CALD) Advisory Committee, Cardinia Shire's Interfaith Network, the CALD Network, and the feedback of community members and groups at consultation sessions and in a survey.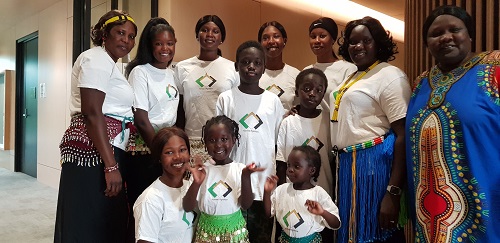 Events and initiatives to support our multicultural community
Cardinia Shire is a Refugee Welcome Zone, an initiative of the Refugee Council of Australia. A Refugee Welcome Zone is a council area which has made a commitment in spirit to welcoming refugees and migrants from refugee backgrounds into the community, upholding the human rights of refugees, and enhancing cultural and religious diversity in the community.
Every year, we host a Harmony Day celebration in partnership with Cardinia Shire's Culturally and Linguistically Diverse (CALD) Network.
Cardinia Shire's first Walk Against Racism, which was to be held in March 2020, was unfortunately cancelled due to COVID-19.
Culturally and Linguistically Diverse (CALD) Advisory Group
The role of Cardinia Shire's Culturally and Linguistically Diverse (CALD) Advisory Group is to:
Provide information and input into Council's policy and decision-making processes through regular promotion of, and input into, engagement activities
Assist with identifying the best ways to communicate to and engage with the Shire's CALD communities
Assist Council in continuing to build a culture that welcome and celebrate diversity
Continuing to enhance existing partnerships and explore the development of new partnerships to further support CALD communities within the shire
Inform and monitor the implementation of the Cultural Diversity Action Plan and evaluation
Foster a group culture that seeks to understand and explore diverse views of Community and Committee members so that advice to Council reflects such diversity of views, and;
Coordinate effort, strengthen community partnerships and share information on issues affecting the Shire's newly arrived CALD residents
If you have any questions about the group, contact our Social Inclusion Officer at mail@cardinia.vic.gov.au or 1300 787 624
Come join!
The Cardinia Shire Council is currently advertising for 15 positions of membership to join the Culturally and Linguistically Diverse Advisory Group.
To apply for the position, please sign the 'Terms of Reference' form and email it to Joelle on j.kabamba@cardinia.vic.gov.au
The Closing date is Friday 30 September.
Cardinia Shire Culturally and Linguistically Diverse (CALD) Network
The network is a group of community service organisations, community health services and Victorian and Australian government family support agencies.
The network meets bi-monthly to share information and promote partnership opportunities and leads Cardinia Shire's annual Harmony Day celebrations.
Cardinia Interfaith Network
The network provides a forum for local faith communities to promote an inclusive community which respects religious diversity and acceptance of difference.
It participates in and leads a range of activities including tours of places of worship and A Taste of Faith events.
The tours of places of worship are an opportunity for residents and schools to visit a range of worship places to better understand different faiths.
Meetings time - Every Thursday of each month at Council Office 5:30 - 7:30pm
Languages spoken in Cardinia Shire
Apart from English, there are 11 other languages widely spoken in Cardinia Shire:
Arabic
Chinese
Dari
Dutch
Hindi
Italian
Sinhalese
Spanish
Sudanese Arabic
Tagalog/Filipino
Tamil
Services Supporting Cardinia Shire
There is a directory list in a range of languages with local family, health and social service agencies in Cardinia Shire relating to all aspects of service provision including financial, disability and relief service.
Multicultural community groups