What's On Cardinia Festival
Key points
The What's On Cardinia Festival will be a month-long event series celebrating great local artists, creatives and businesses in a variety of venues across Cardinia Shire. It will be held during February 2022.
This event will give residents and visitors to our shire the chance to enjoy great local artists and creatives and support local businesses. Most shows and displays will be free and suitable for a range of ages
The festival will be promoted and supported by Council via the new What's On Cardinia website. Visit the website for the most up-to-date event details, including who is participating, when and where.
Visit the What's On Cardinia website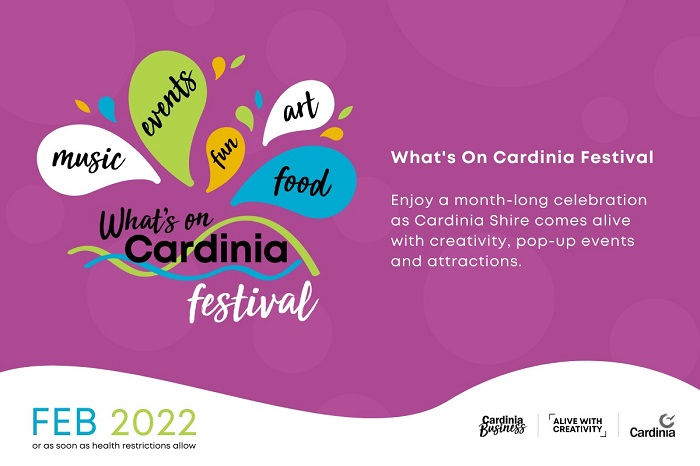 About the festival
The What's On Cardinia Festival event series will provide a much-needed boost for our business and creative communities, both of which have been severely impacted by the COVID-19 restrictions.
It will give businesses and community hubs around our shire the opportunity to showcase their own products and services while providing local artists and creatives with a place to perform or show their works.
The festival will be held in a wide range of business and community venues around Cardinia Shire during February 2022.
The festival aims to:
reinvigorate local businesses after lockdown
stimulate the local economy
generate foot traffic
raise the profiles and showcase the work of local artists
attract local residents as well as visitors from outside Cardinia Shire.