Central Ward Councillors
Cr Jodie Owen
Mobile: 0427 294 893
Email Cr Owen
Cardinia is a wonderful place to live; I intend to help make it a better place to also work, be educated and participate in a variety of leisure activities.
Sport is strongly supported; I want to see that other passions are also catered for. With a diverse population, it is vital we support all members of our community.
In reviewing planning applications I will use my academic qualifications, giving consideration to access and inclusion issues, for the betterment of the community. I understand that I was elected by the community, and it is community I will be focused on.
Cr Collin Ross (Mayor 2017–18)
Mobile: 0428 598 491
Email Cr Ross
I am a family man with four children and a mortgage and have lived and worked in Pakenham for over 20 years. My main aim is to make rate increases affordable and meet the needs of the community.
I am excited to be leading Council in its second year. Having already laid the groundwork and developing a clear direction over the past 12 months, we'll now be working toward achieve our key objectives over the next three years.
My priorities are: affordable rates, community safety, support the McGregor Rd crossing rebuild, reduce debt, improve bus services, increase employment, support services for youth and seniors, tough action on graffiti, maintain parks and gardens, improve internet/phone services.
I am an independent vote on issues before Council and will keep the promises I make.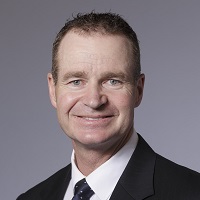 Cr Carol Ryan
Mobile: 0418 130 851
Email Cr Ryan
I have lived in Pakenham since 1979, and I'm the mother of three adult children.
I had a working background over 40 years in mental health, disability and aged care, social work and case management.
My priories are: advocating for a safer community; improving infrastructure; upgrading roads, footpaths and public transport options; providing more accessible services for mental health, drug and alcohol abuse; addressing the needs of our residents with a disability, our seniors and youth; keeping rates affordable; and encouraging new business which will generate employment opportunities.
Cr Michael Schilling
Mobile: 0418 845 798
Email Cr Schilling
I have lived in Pakenham all of my adult life. I have a background in healthcare, and believe passionately in looking after the welfare of all residents.
My areas of interest include: preventative health care, disability access, social inclusion and ensuring Cardinia Shire has the right social infrastructure to cater for a growing population.
I will be accessible to all residents, and will ensure I'm a strong representative for our local community. Please contact me if you have any issues you would like to discuss.