Ranges Ward councillors
Cr Brett Owen (Deputy Mayor 2017–18)
Mobile: 0418 993 370
Email Cr Owen
Having spent my entire life living in Cardinia Shire, I am passionate about our community. As a serving police officer and a father of young children, I have an active interest in contributing to the community and ensuring that Ranges Ward is a great place to live and raise a family.
My priorities include: community safety, youth services, access for all, support for environmental programs, improved recreational facilities and funding for new footpaths.
I will continue to be an advocate for open and transparent local government and provide residents of Ranges Ward with a strong voice on Council.
Cr Jeff Springfield
Mobile: 0427383810
Email Cr Springfield
It is with great honour and sincere humility that I take on the responsibility of being your Council representative for the Ranges Ward.
Born and raised in Emerald, I will always consider these ranges my home. I work in the music industry as a production engineer, event management professional and recording artist.
I will work hard towards bringing our local communities together and be your collective voice on Council. I will strive to preserve and protect our unique local environment. I will push to have our Council services delivered to where they are needed most.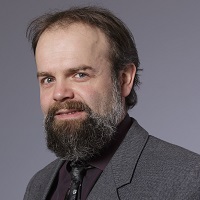 Cr Leticia Wilmot
Mobile: 0427 135 879
Email Cr Wilmot
As a resident of Cockatoo for over 25 years and having raised my family here, I care about our communities and understand the importance of retaining the unique character of our rural townships whilst managing the needs of our growth communities.
My priorities include: supporting business, particularly in the tourism sector; continually improving how communities are consulted and engaged; and, advocating for improved services and facilities in all townships.
We have strong volunteer numbers in our townships and I will continue to support and assist community groups and individuals to reach their goals.