Our values
Our values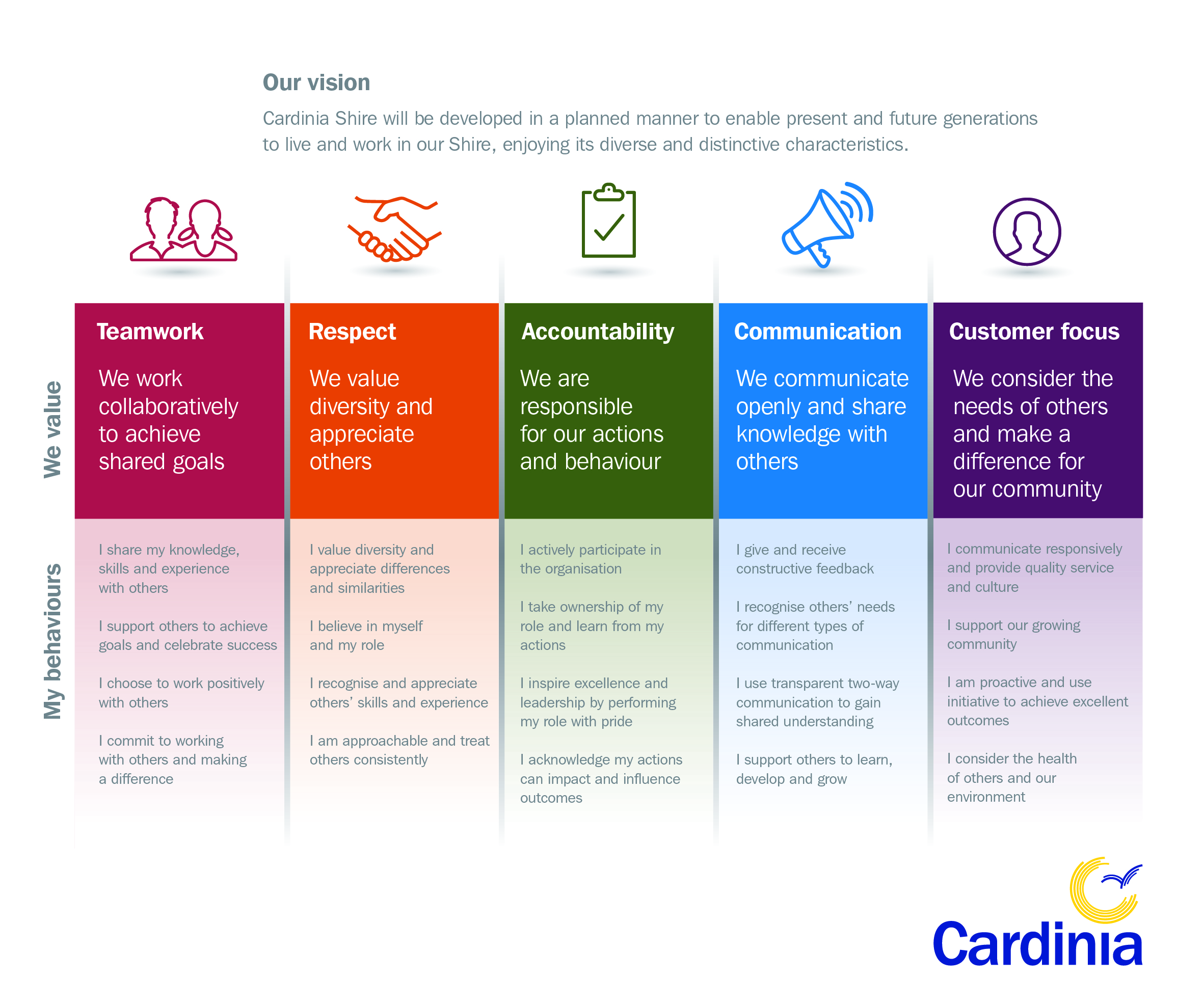 Our vision
Cardinia Shire will be developed in a planned manner to enable present and future generations to live healthy and productive lives and to enjoy the richness of the diverse and distinctive characteristics of the shire.
To undertake this vision successfully we are developing a skilled and professional workforce that embraces our corporate values. The Cardinia Shire Council values framework helps guide us to continue to be a customer-focused organisation that strives to achieve excellence in everything that we do. The values form the basis of how we work together and what we stand for as an organisation.
Leading the way at Cardinia
At Council we are committed to leadership across the organisation. Starting in 2008, staff at all levels have participated in a range of leadership programs addressing the central theme of "going from good, to great, to excellent". Staff participate in various levels of the program, from 1 day workshops, to intensive 6 month programs supported by coaching and development tools to enable them to develop personally and professionally whilst working at Council.
The objectives of the program are to:
Achieve shared organisational goals for the benefit of our community.
Create even better leaders who succeed at Council and into their careers.
Maintain our reputation as an employer of choice encouraging staff to share ideas.
Encourage open and honest conversations based on relationships built on trust.