Cardinia Australia Day Event 2020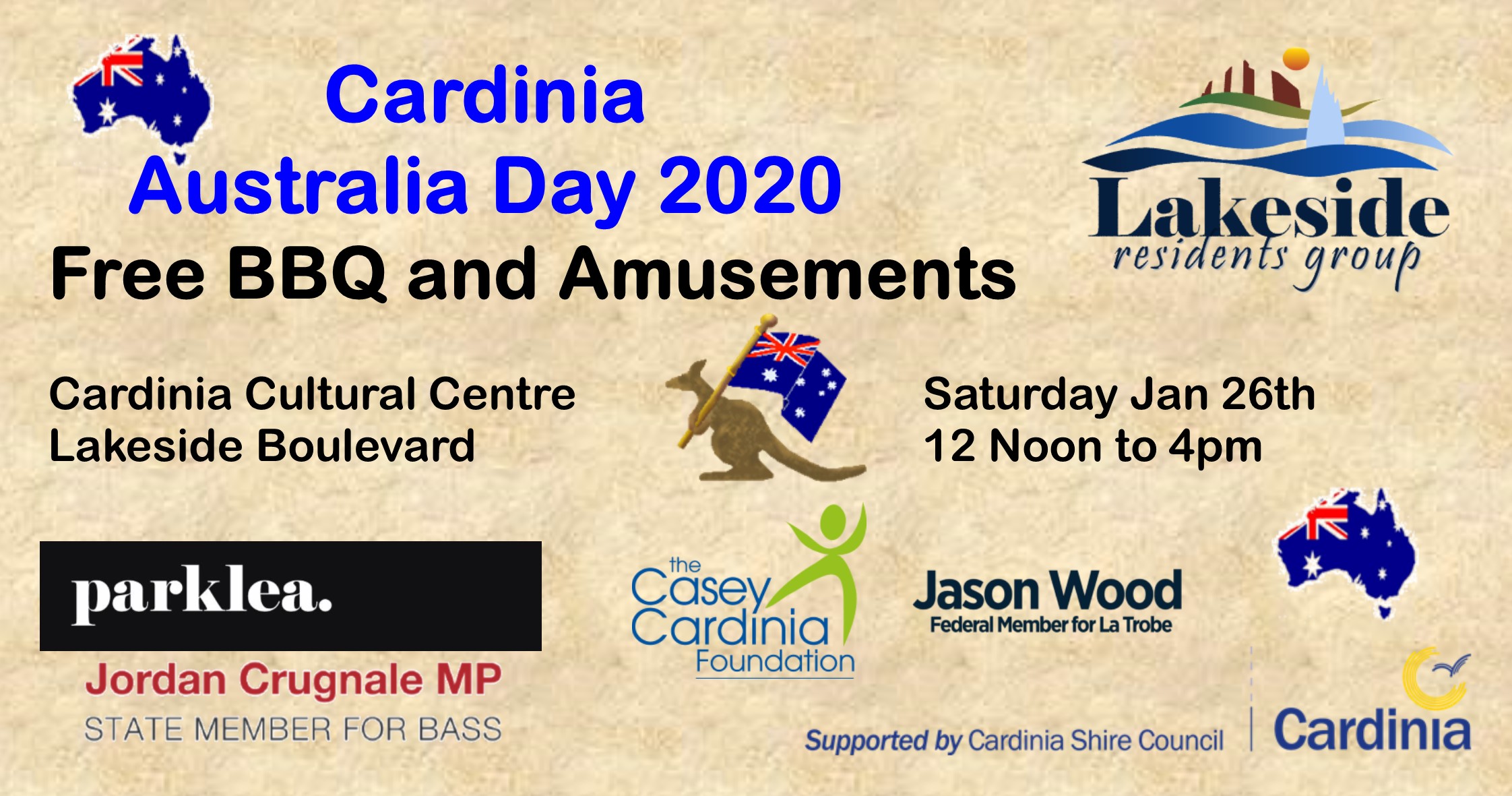 Date: 26 January 2020
Location: Cardinia Cultural Centre, 40 Lakeside Blvd Pakenham, 3810
Time: 12.00–4.00pm
Cost: Free
Lakeside Residents Group are organising Cardinia Australia Day event activities to be held around the Cardinia Cultural Centre for 2020.
Coinciding with the end of the official Australia Day activities inside the Cultural Centre, Lakeside Residents Group invites all new residents and their families to attend an afternoon of free family fun!
There will be outdoor stage entertainment, with all rides, amusements and food (excluding coffee and ice creams) to be free.
Come along and enjoy: hot Sikh snacks, Gurdwara Siri Guru Nanak Darbar Officer, the Lakeside Adventist Community's (ADRA) fruit cups, hot dogs from Khans Hospitality Services, Lamingtons from Coles and barbecues (beef and chicken sausage's and veggie burgers).
The afternoon will also provide free activities fior the whole family, including; face painters, Henna art, balloon twister, animal petting farm, big and small jumping castles, reptiles and Chair-O-Plane, mini ferris wheel, pony rides and much more!
The Police, CFA and Neighbourhood Watch will also be in attendance!