Cockatoo Country Market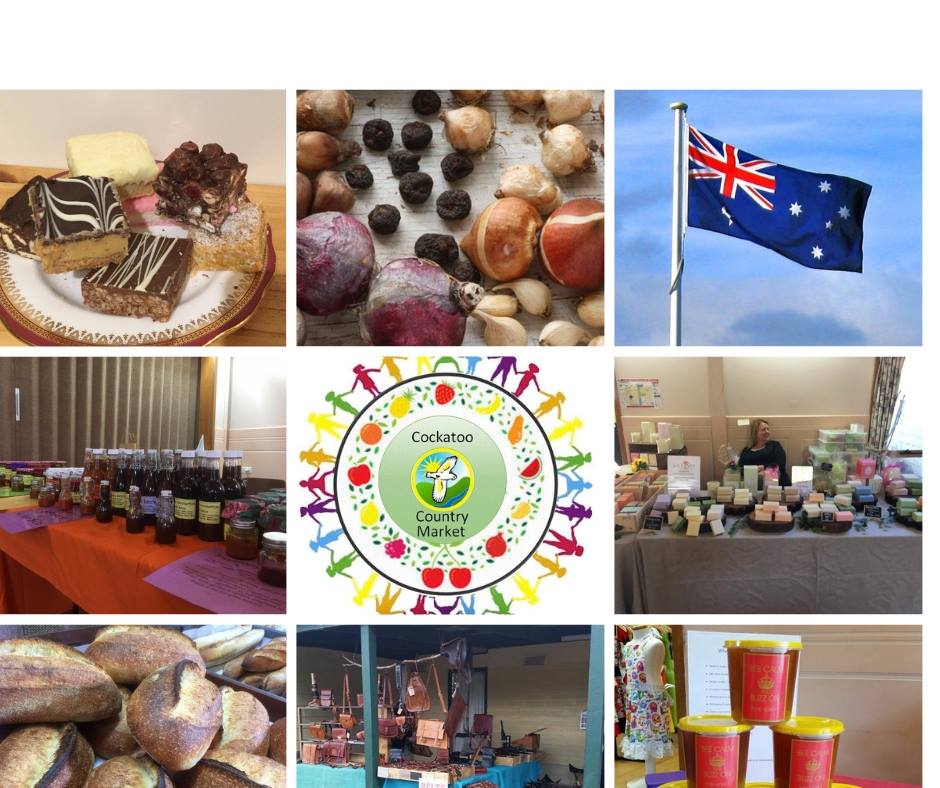 Date: 6 April 2019 – 3 November 2019
On this day every month
Location: Alma Treloar Reserve , 73 Healesville-Koo Wee Rup Road, Cockatoo
Time: 8.30am–1.30pm
Cost: Free
The Cockatoo Country Market celebrates all things local, handmade, grown or developed. Come along to support local businesses, catch up with your neighbours and generally have a lovely day out.
The Cockatoo Country Market is on the first Saturday of each month and offers an array of locally made goods and food for sale. A different local group runs the BBQ each month as a fundraiser, so there is always a hot breakfast or lunch to be had as well as a coffee van.
Our lovely little market features free entertainment, local craft, home made cakes and slices, home made preserves and jams, honey, bread, leather goods, soaps and candles, and so much more!
The market also gives grants to local groups needing to buy items. Visit the Cockatoo Country Market Facebook page fo for details. Follow us to stay up-to-date with the latest market news.