Youth Mental Health - Parent Information Session at Koo Wee Rup Secondary College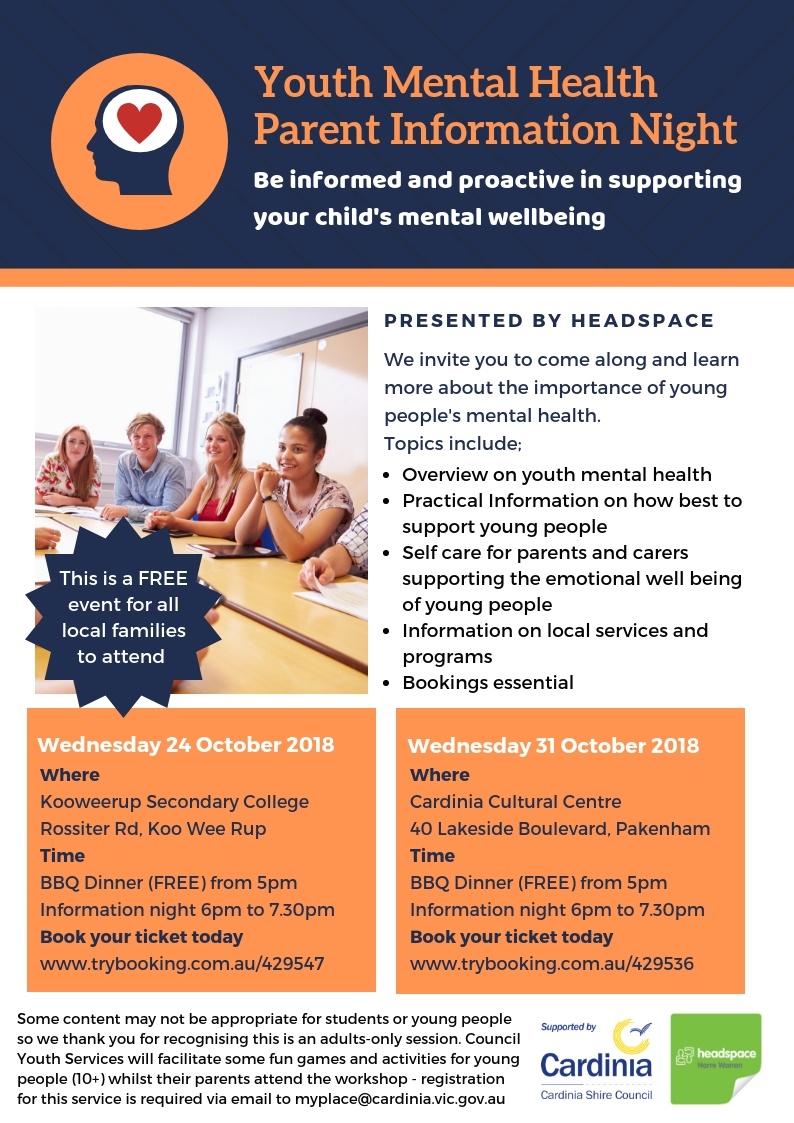 Date: 24 October 2018
Location: Kooweerup Secondary College, Rossiter Road, Koo Wee Rup
Time: 6.00–7.30pm
Cost: Free
We invite you to come to this session to learn more about the importance of young people's mental health.
Each session will feature:
an overview of youth mental health
practical information on how best to support young people
self-care tips for parents and carers supporting the emotional wellbeing of young people
information on local services and programs.
Free barbeque dinner for all attending families between 5pm and 6pm.
Council's Youth Services team will run games and activities for young people (aged 10+) while parents attend the workshop. To register for your child or children to take place in these activities email myplace@cardinia.vic.gov.au