Walk Against Violence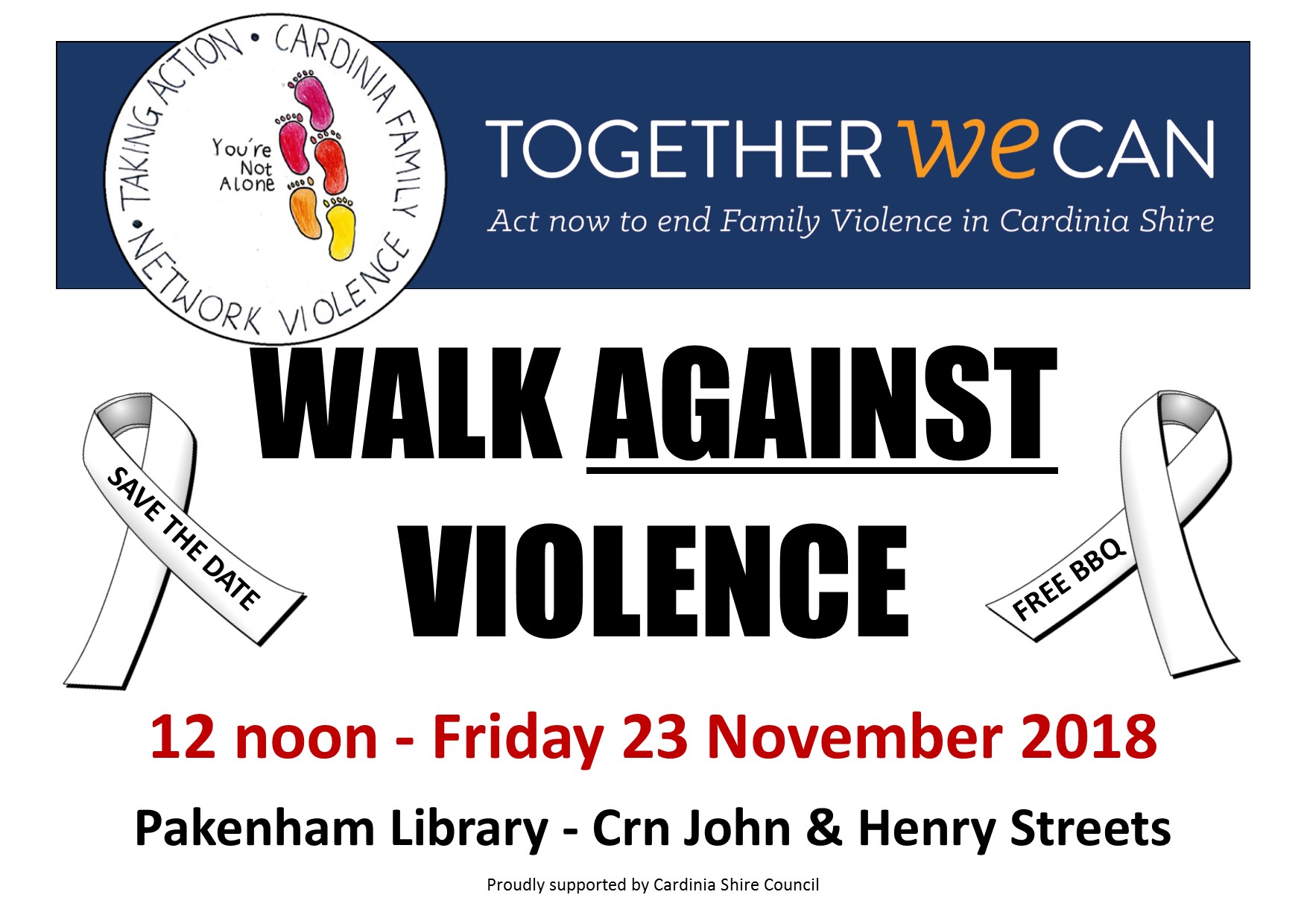 Date: 23 November 2018
Location: Pakenham Library , corner John and Henry streets, Pakenham
Time: 11.45am–2.00pm
Cost: Free
Join us for the annual Walk Against Violence and show your support for building a safer and more peaceful community - inside our homes, at work, and where we shop, learn and play.
Meet at 11.45am at Pakenham Library for a 12 noon departure. The walk takes around 20 minutes and returns to the Library for formalities, a free BBQ and activities.
The Walk Against Violence started around 6 years ago with 3 people walking around the lake in Lakeside, Pakenham. Not long after, it relocated to the centre of Pakenham and attracts hundreds of people every year and has the support of Cardinia Shire Council.