Detox Your Home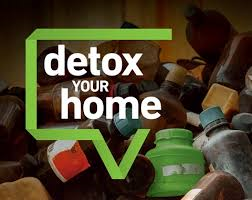 Date: 27 April 2019
Location: Cardinia Shire Council depot , Purton Road, Pakenham
Time: 9.00am–3.00pm
Cost: Free
Detox your Home is a safe and free way to dispose of common household chemicals.
This program is delivered by Sustainability Victoria in partnership with Cardinia Shire Council (in this municipality).
Accepted items:
Acids and alkalis
Aerosol cans
Anti-freeze
Brake fluid
Car body filler
Car wax Cleaners - ammonia based
Cooking oil
Coolant
Detergents, disinfectants and drain cleaners
Fertiliser
Fire extinguishers
Floor-care products and waxes
Fuels - petrol, diesel, kerosene, other
Glues - water-based and solvents
Herbicides and weed killers
Insect spray/pesticides
Nail polish and remover
Oven cleaner
Paint stripper, thinner and turps
Pool chemicals
Rat poison
Solvents
Transmission fluid
Wood preservatives and finishes (oils and varnish)
For more information and to confirm the items that are accepted, please call 1300 363 744 or visit the Detox Your Home website.
There will also be a drumMUSTER collection event at the same location in the morning.